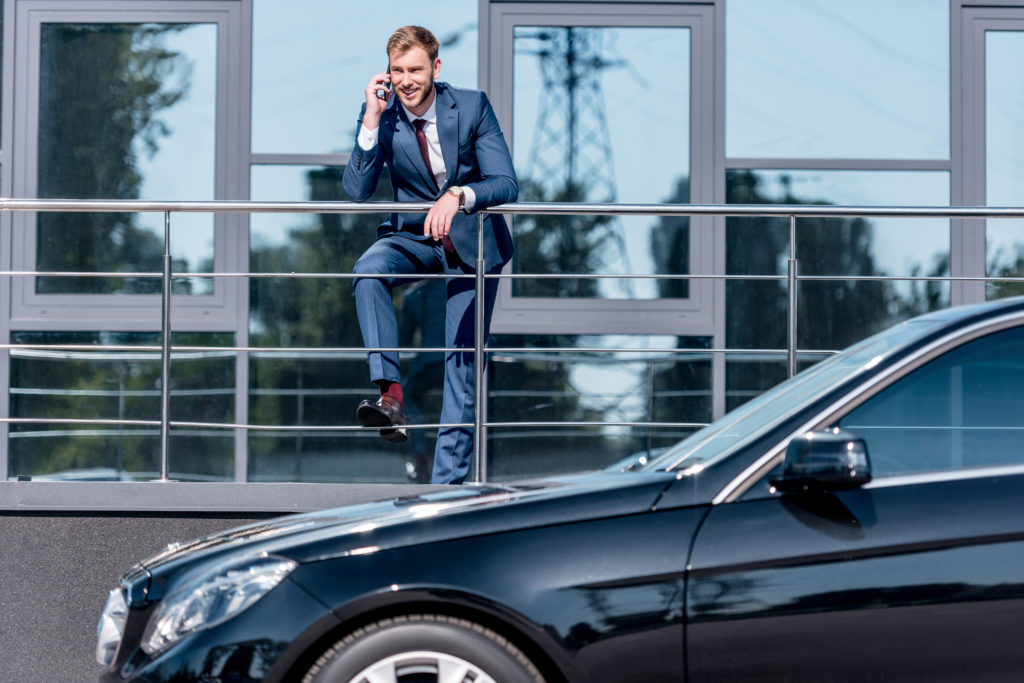 If you have ever undergone a move before, you understand how challenging it can be. Corporate relocations, like all moves, require organization and planning. Every detail needs to be addressed for the move to be a success and go as planned. Not only must household goods find their way to your new home, but your car must, as well. Shipping your car does not have to add stress to the moving process.
With the help of a professional car shipping company, a corporate relocation is a breeze. Auto transport services offer a worry-free solution to safely and easily get your vehicle to its destination.
National Dispatch, a leading provider in the car moving industry, has created for you an outline to help aid you in your move. Whether you are moving to a new city in search of a job or already have a position lined up, this guide will help you.
Here is how you can expect your corporate move to go.
Identify your destination.
Create a budget.
Outline your car shipping needs.
Do your research.
Request a car shipping quote.
1. Identify Your Destination.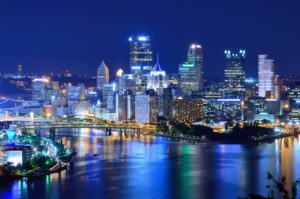 Maybe, you have already been offered the perfect position. Therefore, your destination has been decided for you. On the other hand, if you are in search of a job, then your options are endless.
When it comes to your job search, finding an employment opportunity is only half the battle. You also must couple this with a location that offers a reasonable cost of living with enjoyable amenities.
You might be surprised what metropolitan areas actually offer job searchers with the best chance to find a job. While many large cities, such as New York City and Los Angeles, often come to mind. Are they really the best places to look for work and settle down?
According to Glassdoor, many mid-sized cities are high on the list for the best cities to find a job. This is likely due to the booming job market, affordable housing, and overall job satisfaction.
Here are some cities that made the list.
Pittsburgh, Pennsylvania
Indianapolis, Indiana
How To Choose A Place To Live
The increase in job opportunities in these cities and many others have encouraged families and recent graduates to move to the region. When these cities boast an affordable housing market and a below average commute time, then you can expect a higher quality of life. What should you be looking for in your future city?
Affordability. No matter how much your paycheck is, it is important to live comfortably. This means finding a city that is within your price range.
Crime rate. You want to feel safe wherever you choose to settle down. Crime happens everywhere, but you can look at a few statistics to study up on particular areas.
Commute. This is more than just your commute to and from work. How far will you be from your family and friends?
Climate. Not everyone is suited for the cold, and not everyone can handle the heat of the summer. For this reason, it is important to find a city that suits your needs.
Culture. The United States is large. Therefore, you will find many different cultures nestled within various regions of the country. Find one that fits well with your lifestyle.
2. Create a budget.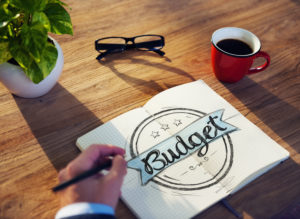 Even if you are not a person who usually plans things out, it is important to create a budget for your moving expenses. Moving will be less stressful if you have an idea of how much it might cost you, ahead of time, instead of going in blindly.
Keeping track of expenses will help you realize what items are essential to buy now and what you can hold off on until a later date. Noting these expenses is also necessary if your corporation will be paying for or reimbursing you for your moving costs.
What To Consider
Creating a moving day budget may seem like a lot of work. It may be a time-consuming project, but it is well-worth the invested time and energy. Here are a few areas that are necessary to include with your moving budget.
Travel Expenses: This will vary depending on whether you are moving yourself or having a professional auto shipper do the work for you. When moving yourself, you must consider the cost to rent a truck or trailer, insurance, gas and mileage, lodging, meals, and incidentals. If you choose to have a car shipping company transport your vehicle, insurance is factored into your car transport rate. In addition, you do not have to worry about meals, hotel stays, or gas. However, a plane ticket will be necessary.
Packing Expenses: You will need to purchase boxes, bubblewrap, tape, and markers. To save money, you can ask your local stores if they have spare boxes.
Home Expenses: When moving to a new home or apartment, you may be required to pay property taxes, utility deposits, pet deposits, or renter's insurance.
Learn more about How To Save On Moving Costs.
3. Outline your car shipping needs.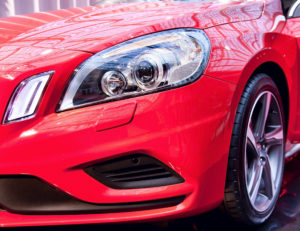 The whole idea of relocating to a new city can be daunting. However, you can greatly reduce the stress of a move by using corporate car relocation services. Whether you are moving a single car or multiple cars, it does not matter. National Dispatch offers services that won't break the bank.
Before choosing car transport services, you must first outline your car shipping needs. Answer the following questions to get a better idea of what you need.
How many cars will you be transporting?
What types of vehicle(s) do you own?
How soon do you need your car(s) delivered?
At National Dispatch, we work with both small businesses and large corporations, not just individuals. We understand the best and safest way to ship your car to its destination. Below, you will find a few of the auto transport services that we offer.
Open Auto Transport
Open auto transport is the standard method of transport for the car moving industry. Due to its popularity, this often means that there are more trucks available to make scheduling easier. This type of carrier is a great option, especially if you drive your car on a daily basis. This means that your car is regularly exposed to common external elements.
Enclosed Auto Transport
Enclosed auto transport is another option when it comes to transporting your vehicle. These carriers are fully-enclosed. This gives greater peace of mind and complete protection from all hazards of the road. If you do not consider yourself to be a daily driver, as with a classic car owner, then enclosed car shipping is the way to go. Some enclosed carriers are even equipped with liftgates for a safer loading experience.
Door-To-Door Auto Shipping
If you are looking to get your vehicle directly to your home or business location, ask an auto transport agent about door-to-door auto transport in your area. This service removes the need for you to drive miles to pickup or deliver your car. Therefore, it offers convenience and alleviates added stress.
Guaranteed Shipping
If you are in need of fast delivery by a specific date, then our guaranteed shipping option is the one for you. This service is recommended when the customer is need of urgent auto transport. Keep in mind that this a more expensive shipping option.
4. Do your research.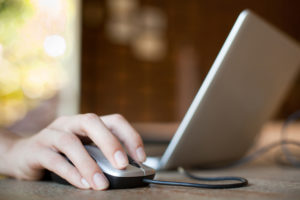 In the auto transport industry, there are thousands of companies to choose from. You want to be sure that you take the necessary measures so that you have the best car shipping experience, possible.
With the car shipping industry, it is not really necessary to find a business that is local. Therefore, a face-to-face visit with the company may be out of the question. This means you are left to do your homework online.
Here are a few tips for conducting your research.
Look up the registration. As required by law, auto transport carriers must be licensed, insured, and bonded. You can look up a company's DOT number by conducting an online search.
Check online reviews. Reliable car shipping companies should have a good rating online from previous customers. You can check out Google Reviews to read what past customers had to say about their experiences. In addition, you can go to the Better Business Bureau.
Go to their website. If you are thinking about doing business with a company, they should have a good online presence. This means that their site should look professional and well put together.
Speak with a representative. Even bad companies can have a good website. After checking out the company online, you should contact an auto transport representative. Ask questions. The customer service agent should be friendly and helpful.
Go with your gut. At the end of the day, you should choose a company that will be the best fit for you. If something feels off about a company, then it probably is. Leave it in search of another. If you feel uncomfortable after your search, how will you feel after handing over your keys?
We hope that these points lead you in the right direction. Finding the right car shipper can be a challenge. However, you will feel better knowing that your car is in good hands. Learn more about How To Choose An Auto Transport Company.
5. Request a car shipping quote.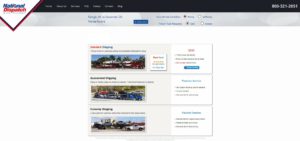 If competitive car transport rates is what you are looking for, then you have come to the right place. The easiest way to receive a quote is by using our online quote calculator. It requires some general information to determine the cost to ship your vehicle. What will be required of you?
Vehicle Make
Vehicle Model
Pickup Location
Delivery Location
As you can see, only four simple fields are required to get an instant car shipping quote. Unlike other companies, we do not require personal information, such as an email or phone number. This is because we want to make the process as easy and quick as possible.
Upon filling out this information, you will be instantly redirected to your car transport rate. On this screen, you can select other services, as needed. What services do we offer?
Non-Running Vehicle Shipping

Running Vehicle Shipping
Open Carrier Shipping
Enclosed Carrier Shipping
How Is The Price Determined?
The price of your quote is determined by a number of factors. Each quote is customized to our customer's specific situation. Here are a few variables that affect the cost of shipping.
Distance. This is the state to state rate, or how far the driver must travel from pickup location to delivery location. Cross-country moves will cost more than relocating statewide.
Location. This refers to how close your destination is to the main highways. Is it an easily accessible location? If the driver has to drop the vehicle off at the top of a mountain, the cost of shipping may be higher.
Season. The busiest season for auto transporters tends to be the summer. Rates may be reflective of this increase in demand.
Carrier Option. As we have already discussed, there are two carrier options. Enclosed carrier shipping is the more expensive of the two.
Urgency. How soon do you need your car? In general, it is a good idea to give the auto transport company plenty of time to arrange transport services.
National Dispatch
National Dispatch is a nationwide car shipping company with a company-owned fleet. Our corporate car relocation services are ideal for individuals relocating to a a new city, as well as businesses moving a portion or their entire corporation. Whether you need a single car or a fleet of cars transported, we have got you covered by offering several type of carrier options.
Our professional and experienced staff coordinate all the details of your car shipment, from start to finish. This makes for a hassle-free car shipping experience. Call us today at 800-321-2051 or go online for a free, instant car shipping quote. No personal information is required. You can also chat with us online.