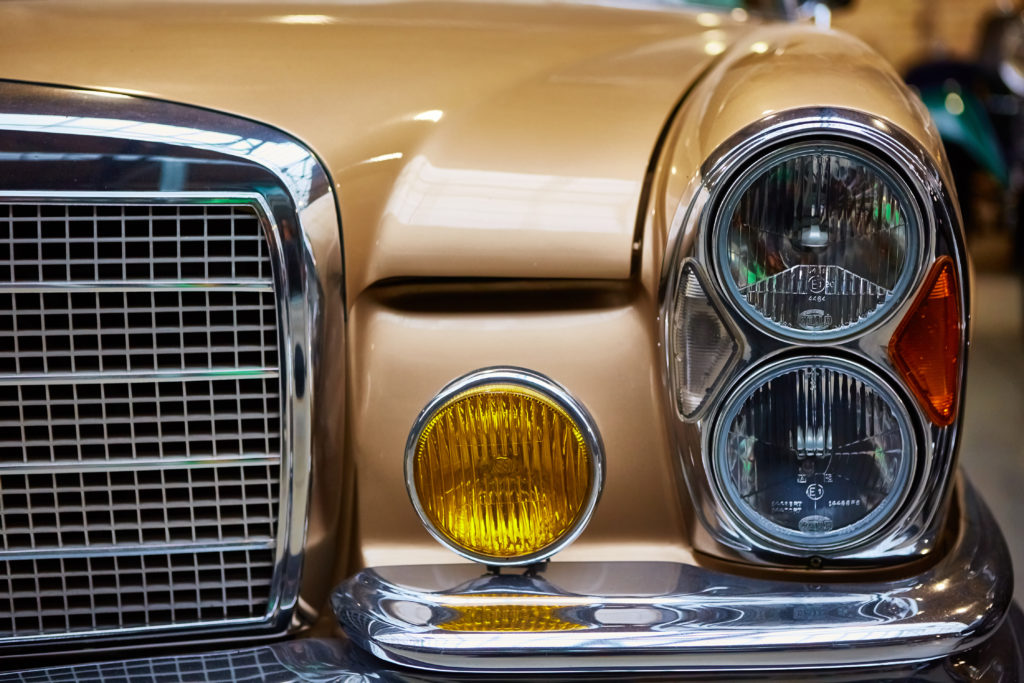 Hiring an auto transport company is a great way to make a move less stressful. However, before shipping your car, you want to be sure that you hire the right company for the job. You do not want just anyone handling your vehicle. You want a reputable auto transport company that understands the importance of providing exceptional customer service.
How can you go about finding the right auto transport company? Research is key to helping you determine how reputable a company truly is. Specifically, asking questions is the perfect way to find a company that is in line with your values and budget. After all, you don't know unless you ask. Here are some of the most important questions to ask to have the best car shipping experience, possible.
Is your company licensed and registered?

To ensure that you are dealing with a company that you can trust to get your car from Point A to Point B, you need to check to see that the company has all the necessary licenses. Any company that transports vehicles is required to register through the U.S. Department of Transportation.

You can ask a representative for the U.S. DOT# for verification purposes. By obtaining this information, not only can you ensure that the company is licensed, but you can use it to view safety reports and such.

What are your rates?

You work hard to earn your money. Therefore, you want to ensure that you aren't just throwing it away on a company that makes false promises. A reputable auto shipper should be upfront about how much it costs to use their services. Car transport rates vary depending on the situation, so you need to contact the auto transport company directly for a quote.

While everyone prefers affordable services, it is important to keep in mind that price is not everything. If you choose to go with the cheapest option you can find, you may come to realize that you get what you pay for. Instead, choose a company that offers highly quality services.

Do you offer a free no-obligation quote?

Most auto transport companies offer free car shipping quotes on their website. If they don't, this could be a big red flag and a sign to look elsewhere. Why wouldn't a company want to offer a future customer a complimentary quote?

Here, at National Dispatch, we offer both a free and instant car shipping quote. Plus, our online quote form requires absolutely no personal information. Therefore, our car shipping quotes our 100% no obligation, and it only takes a few seconds to get one.

Do your quotes include everything?

This is very important. There is nothing worse than unexpected costs and charges. This can easily be avoided by asking the auto transport company for a list of everything that the quote covers. Ask the company, ahead of time, if there will be any additional costs to avoid the headache.

Before you sign the contract, make sure you read everything over and understand everything clearly. Make sure that the charges are what you agreed upon. If there are any additional costs or penalties, make sure that you inquire about them right away.

Why are you the best company to go with?

There are thousands of auto transport companies to choose from. Although they may all serve the same industry, not all of them are alike. Every auto transport company should be able to tell you what makes them special. What sets them apart from the competition?

You should aim to ship with a company that has an impressive track record of getting cars to their destination in a safe and timely manner. If you want to find out what past customers are saying about their experiences, read reviews from a trustworthy source.

Will the vehicle be insured?

Insurance is important when it comes to transporting a car. Before hiring an auto transport company, you should ask what is and is not covered and included in the cost of your car shipping quote. You want to be sure that you are covered during the transport of your vehicle.

If an auto transporter does not offer the coverage you are looking for, this could be a major deal breaker. You will likely not want to take the risks of being responsible for any damages, if any were to occur.

Do you have references that I can speak to?

You do some research on your own to read online reviews and testimonials. However, ratings can be manipulated. Ask the auto transporter if there are any past customers that you can contact. This is one way to ensure that you are getting an honest review.

How can I pay?

It is not uncommon for an auto transport company to require some payment, in the form of a deposit, prior to pickup. In fact, this is the policy for most companies. If they require that you pay all the money up-front, then this may be a sign for alarm.

When it comes to payment methods, companies may differ. At National Dispatch, we accept a variety of payment methods, including all major credit cards.

What are my shipping timeframe options?

You are probably wondering about your delivery options. Most auto transport companies offer several different options, depending on your schedule and budget. In general, you want to book car shipping services in advance to ensure that you get what you need and give the company enough heads up.

At National Dispatch, we offer 3 shipping options, ranging in price from least expensive to a little pricier. We have economy shipping, priority shipping, and guaranteed shipping. Priority shipping is the standard method of shipping, while guaranteed is recommended for those in more of a hurry.

How are your rates calculated?

You will likely want to know how much it costs to ship your car from one part of the country to another and what goes into determining that price. Auto transport costs are determined by a variety of factors, including the type of vehicle, distance from the pickup to the delivery location, and the specific shipping options you choose.

To learn more about how rates are calculated, read Car Transport Rates: Explaining It All.

How do I need to prepare my car for shipping?

Before shipping, you will likely need to complete some steps to prepare your car for transport. What does this entail? You will need to give your car a thorough cleaning, remove all personal items from the car, and ensure that the tank is 1/4 full.

Check with the auto shipping company for any additional recommendations that they may have. Also, read our Preparing Your Car For Shipping In 10 Easy Steps.

When will my car be delivered?

Another common question you might have is regarding the length of time delivery takes. As we mentioned before, there are several different shipping methods to choose from. Therefore, delivery time will vary depending on which method you choose and how far away the driver must travel to deliver the vehicle.

What documentation do I need to supply in order to ship my car?

It is crucial that you are prepared for auto shipping with the appropriate documents. This will ensure that the auto transport process goes smoothly from start to finish. This can also help to prevent any delays.

Ask the auto transporter, in advance, what type of paperwork is needed. Typically, you will be need to provide the auto shipper with the registration and title, along with proof of insurance and photo identification.

Do I have to be available for pickup and delivery?

Most auto transport companies require that someone (over the age of 18) be present at the time of pickup and delivery. This is because keys must be collected, important paperwork must be signed, and an inspection report must be completed.

It is important to be respectful of the auto transporter's time. If you cannot be present for the pickup or delivery of your vehicle, make sure you stress to your friend, neighbor, or family member the importance of being there on time.

How will my car be transported?

When it comes to shipping a car, there are two primary methods that you can choose from: open or enclosed carrier shipping. Each auto transport method has their own advantages and disadvantages. Therefore, it is up to you to decide which option offers the best investment.

While open auto transport is more economical and is the standard in the industry, it does not protect your car from an array of external elements. Enclosed auto transport is the better option if this is a concern. However, it is more costly in comparison to open auto shipping.

Can you move my personal belongings?

Although it would be much more convenient to have your auto shipper transport your household goods along with your vehicle, most companies do not allow this. It is recommended that you remove all personal items from the vehicle. However, you can leave your car's spare tire and jack.

Failure to remove these items could result in added fees or delays, and nobody wants that. There is also the possibility that these items could become damaged or could cause damage to the interior of your vehicle. To avoid this, empty your car before auto transport.

Can you transport non-running cars?

It is important to know what the car shipping company you are looking at hiring specializes in. What can and can't they do? Most auto transport companies can ship the typical cars, trucks, and SUVs. What about cars that do not run?

Inoperable cars present more of a challenge, because these vehicles require special equipment for loading and unloading purposes. National Dispatch has the means necessary to transport your car, regardless if it runs or not. Just be sure that you provide this information to the auto transporter when you place your order, so all the appropriate preparations can be made.

Where are you located?

This question may not seem to hold much significance, but by asking it, you gain some insight into whether or not the company has a physical address or not. You might even come to learn that the company is located not too far from where you are located.

National Dispatch's headquarters is in Cocoa Beach, Florida. However, we are a nationwide car shipping company. This means that we can ship your car anywhere you need it to go within the United States.

Is door to door shipping available?

One of the primary reasons why people choose to ship their car is because it is easier and more convenient than the alternative — driving. If you are looking for an auto transport service that makes your life simpler, ask your auto shipper about door to door shipping.

Door to door shipping is a hassle-free auto shipping service that can save you a lot of time. Instead of dropping your car off at a terminal, the driver will come directly to your home for pickup and delivery.

What goes into the auto transport process?

If this is your first time shipping a car, then one of the most important things to know is how exactly the process will go. Ask the auto transport representative what you can expect the auto transport process to be like, from start to finish.

With National Dispatch, our team of trained professionals are always happy to assist you by answering any questions you may have. Call us or use the chat feature on our website.
National Dispatch
National Dispatch is a nationwide auto transport company with a company-owned fleet. If you choose to ship with us, you can expect excellent customer service and competitive prices. We make the safety of your vehicle our top priority. Therefore, you can have peace of mind knowing that your car is in the best hands.
Request a free, instant car shipping quote using our online quote calculator. No personal information is required to get a quote in seconds. If you prefer to speak with an auto transport representative, call us at 800-321-2051. We look forward to hearing from you!