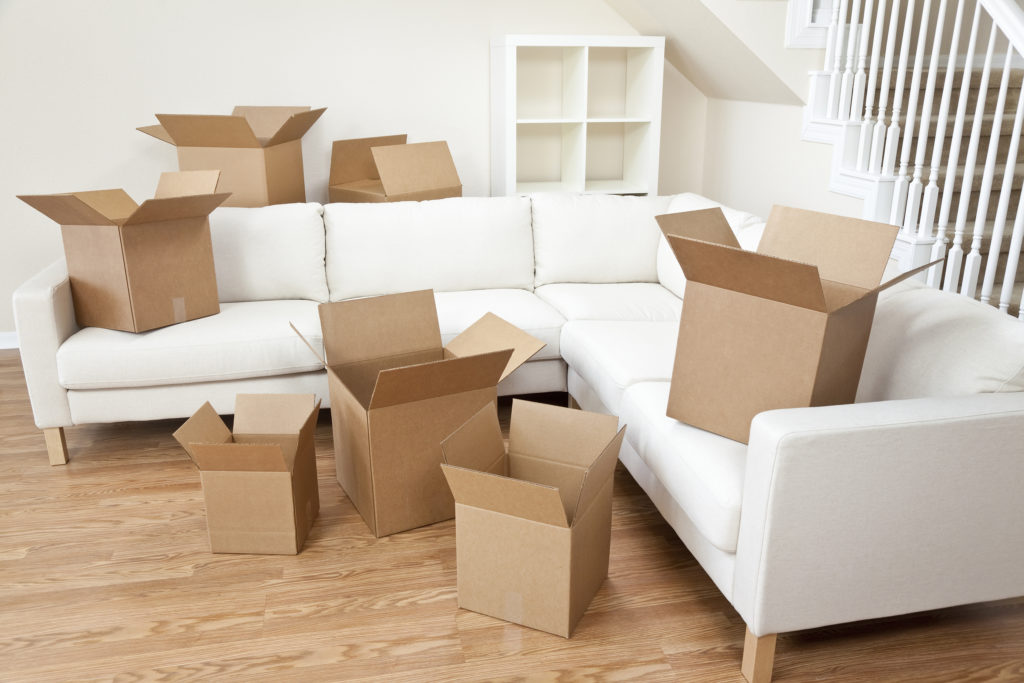 Moving is an exciting experience. Not only does it offer you the possibility for better job opportunities, but it provides you with a change of scenery. It offers a fresh start in a new town, one in which you will make new memories with your family. However, moving is also a big undertaking, one which can be rather stressful.
Moving requires a great deal of planning and organization, as well as time and effort. You must pack up all your belongings and move them to a home in a new city. It becomes even more challenging when your new home is across the country.
When moving to a new home that is located hundreds or thousands of miles away, it is important to make the transition go as smoothly as possible. We have 10 tips for helping to make your cross-country move an easy one.
1. Plan Ahead.
One primary difference between a cross-country move and one that is across town is the distance. This means that everything must be transported in one trip. It is not as easy to make multiple trips between homes, if you forget something. Therefore, it is important that you plan ahead to give yourself plenty of time to pack up all your belongings.
How soon should you start preparing for your move? When it comes to moving, the sooner you start on your To-Do list, the better. Prepare now, so that you are not scrambling to get things done at the very last minute. There is so much to do. You must hire a moving company, make travel arrangements, and book auto transport services. Remember that you also must take care of utilities and complete a change of address form.
2. Make A Checklist.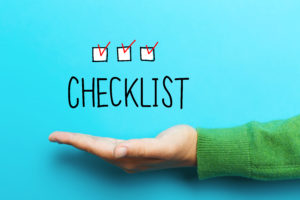 Regardless of where you are moving to or how far away it is, there will be a long list of things to do. When moving, the number of tasks that need to be accomplished can be overwhelming. To stay organized and remain on track, make a checklist. This will keep you on schedule and help reduce stress.
Furthermore, separate tasks by deadline, or when they must be completed by. Set up goals for what you would like to accomplish each day and each week leading up to your move-in day.
Decide the best way you stay organized, whether that be using technology or printed material. There are several apps that you can download on your phone to keep you organized in addition to using the calendar on your cell phone. If you prefer tangible material, then make your own printed checklist or use an online template.
3. Set A Budget.
It is important to note that moving across the country is more expensive than a local move. To reduce stress and avoid "sticker shock", take some time to calculate the exact costs to move to your new home. Set a budget, and establish a plan on how you will stick to that budget.
If you plan on hiring a moving company, request an in-home consultation to estimate moving costs. You can search around and compare pricing by getting several quotes from different companies. Remember that pricing will vary depending on distance and the size of your home (which determines labor needs and truck size).
When it comes to auto transport, most companies offer a free quote form on their website. However, like companies, not all quote forms are created equally. National Dispatch makes it very easy to get a quote in seconds, without putting in any personal information.
If you are moving for a new job, find out if your new company offers a relocation package. They may be willing to cover some or all of the costs associated with your move.
4. Determine How You Are Moving.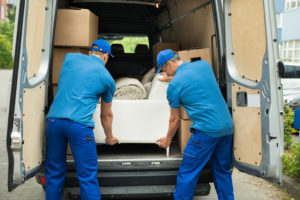 There are several options available to you when it comes to moving to a new home. Primarily, you have two main options: the Do-it-yourself option or the professional option. If you choose to Do-it-yourself, then you must pack everything in your car and drive across the country. Alternatively, you could rent a moving truck, but this method also requires an extensive amount of drive time. Car shipping is the perfect option if you choose to rent a moving truck, as you will also need a way for your car to reach its destination.
If you choose to hire a full-service moving company, then everything will be done for you. All your belongings will be loaded and unloaded for you. This is very similar to how auto transport works. By hiring a car shipping company, all the hard work is done for you. This gives you more time for more important matters, instead of being stuck behind the wheel for hours at a time.
5. Get The Right Supplies.
Do not underestimate the cost of packing supplies. To properly protect your household goods on their journey, you must have the appropriate boxes, tape, and packing material (Bubble wrap, packing paper, etc.). All these supplies can add up, especially when you think about how much stuff you have to move.
It is important to pack your belongings in sturdy boxes that will hold the weight of your items and can handle being loaded and unloaded. However, there are some ways that you can save on packing supplies. If you know a family member, friend, or co-worker who recently underwent a move, ask them if they have any supplies to spare. You can also find inexpensive, or even free boxes, at your local liquor stores, banks, offices, schools, and manufacturing plants. Check around. You could end up saving a lot of money.
Instead of investing in packing paper, bubble wrap, and newspaper, use what you have. You can wrap breakables in towels, sheets, or any other cushioned material.
6. Throw Out Unwanted Items.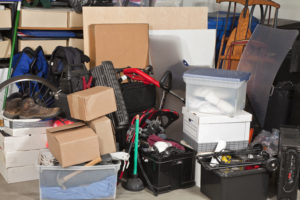 When you start to pack your belongings into boxes, you may come across some things that you do not want or need anymore. Pack only the items that you see yourself using in the future. Get rid of the rest by donating the items to charity or by organizing a yard sale. Not only can you make a few bucks off the stuff you sell, but you will have a lot less to carry to your new home.
It is also important to keep in mind that moving companies often base their estimates on weight or the amount of space that your belongings will take up. This is because more items mean more labor and a bigger truck. To save money, sort through your belongings. Make piles for what you are "keeping", "donating", "trashing", and "selling".
7. Pack With Care.
Due to the distance involved in a cross-country move, your belongings will be on the road for a longer period of time than if you were moving, locally. Therefore, it is even more important to ensure that your belongings are packed safely, so that they arrive damage-free.
Here are a few tips to follow when packing your boxes:
Tape down the bottoms and sides of each box.
Pack fragile items with newspaper, bubble wrap, or packing paper.
Fill in empty spaces, so that the items cannot easily move around.
Label boxes containing fragile items with "FRAGILE".
In addition to taking these safety measures, create your own labeling system. Write on the outside of the box what it contains. It is also a good idea to label which room it is going to. You can even make your own color code system to make the move easier and faster.
8. Clean Your Home.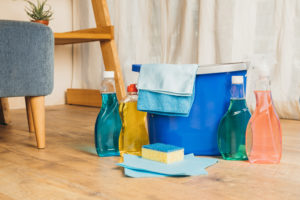 Cleaning is essential before moving to a new home. If you are like most people, you have probably put off giving your home a deep cleaning for quite some time. Go room-by-room to complete a thorough cleaning before moving out. This is important if you plan on selling your home. It will be ready for future residents. Leave the home in the condition that you would like your new home to be in.
It is also important to clean the home to which you will be moving to. Cleaning will ensure that your family feels at home in the new place. Clean the kitchen, vacuum the floors, clean the bathrooms, and wipe down the cabinets and shelves.
9. Choose The Best Time To Move.
Most industries have a peak and off-season. This is true for moving and auto transport companies, as well. The peak season tends to fall during the summer months, between May and September. This is when children are out of school, and the weather is ideal.
What does this mean for you? This means that there is a higher demand for auto transport and moving companies to move their belongings. These companies will book up faster. The costs may also be higher due to the increased demand and lower availability.
What can you do? If possible, book services during the off-season to save yourself money. However, if you are moving for a job, you may not have a choice of when you move. In these cases, it is important to book auto transport services, as well as any moving company services, well in advance. This will ensure that you get what you are looking for before they all book up.
10. Stay Positive.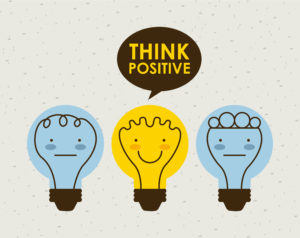 The most important tip is to remain calm and stay positive. A cross-country move has its challenges. With those challenges comes stress. It is important to remember that moving is a process. Instead of focusing on the frustrations of a move, look forward to making memories in your new home.
Keep in mind that shipping your car is one way that you can save yourself a lot of time and stress. Instead of traveling hundreds, if not thousands of miles, to your destination, have your car transported with the help of National Dispatch. With our door-to-door auto transport service, your car will be picked up from and delivered directly to your home.
Hop on a plane. In the meantime, your car will be shipped to your new home, safely and quickly. You can be rest assured that everything is taken care of.
National Dispatch
At National Dispatch, we are dedicated to providing quality auto transport services at an affordable rate. We ship cars anywhere in the United States for more than just residential moves. We also provide car shipping services designed for corporate relocations, vacations, dealership trades, and much more. For more information on our corporate relocation services, read our Corporate Relocation Guide.
Below, you will find a list of some of the car shipping services that we offer.
Open Auto Transport: This is the primary method of transport via an open-air carrier. These carriers can hold up to nine vehicles at one time. You may request top-loading (at an added fee), as an extra safety measure. Top-loading is when the car is positioned on the second level of the carrier, out of contact with road elements and debris. Learn more about Open Auto Transport.
Enclosed Auto Transport: With this method of transport, the car is loaded onto an enclosed carrier. An enclosed carrier shields the vehicle from road elements and weather conditions. This method is recommended for high-value vehicles, such as luxury, exotic, and classic cars. Learn more about Enclosed Auto Transport.
Door-To-Door Shipping: This service provides added convenience. Instead of having to drive to a designate pick-up and drop-off terminal, the car will be delivered directly to your home. Learn more about Door-To-Door Auto Transport.
Guaranteed Shipping: Do you need your car shipped as soon as possible? We offer guaranteed shipping for those on a strict time schedule. Contact us for more information.
National Dispatch has years of experience in the auto shipping industry. Relax, and have peace of mind knowing that your car is in the best hands. Book auto transport services, today.
If you need car transport services, cross-country or otherwise, we encourage you to use our online quote form. No personal information is required. Just four simple fields of information. If you prefer to speak with an auto transport representative, call us at 800-321-2051.