Risks While Transporting A Car Cross-Country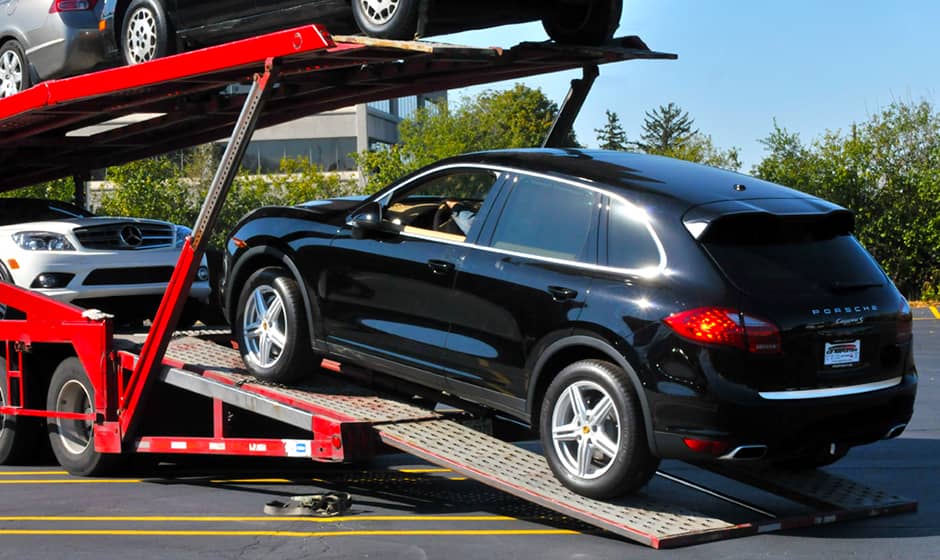 Auto transport is becoming increasingly popular as people relocate across the country. While it is convenient to move your car, some risks are involved. Transporting a car cross-country is normal, but the risks do not have to be. Here are some of the risks to keep in mind when you are moving your car across the country:
Scams
Accidents
Unnecessary Wear and Tear
Unexpected Cost and Issues May Arise
Disputes Related to Long-Distance Hauling
Other Unanticipated Problems (Theft, Damages, Delays)
Risk Of Scams
Be aware of the risk of scams when moving cars across the country. Many people will try to take advantage of you during this process. They may try to overcharge you, or they may not even show up to move your car. Be sure to research any company you are considering using for auto transport. Read reviews and check with the Better Business Bureau.
There are a few things you can do to avoid being scammed:
Get everything in writing before giving anyone any money. This includes a contract that spells out the price, what services will be provided, and when the car will be delivered.
Do not pay the total amount upfront. A deposit is normal, but do not pay for the entire move before the car is even picked up.
Be sure you understand the fees involved. Some companies will charge extra for fuel, taxes, and insurance. Make sure you know all the prices before you agree to anything.
Risk Of An Accident
There is always a risk of accidents when moving cars across the country. Even if the company you are using has a good track record, accidents can still happen. Be sure to ask about the company's insurance policy and what it covers. You may also want to get an insurance policy to protect your car during transport.
The accident may not be the driver's fault who was transporting your vehicle. They may be caused by other drivers on the road, weather conditions, or even mechanical problems with the truck. No matter who is at fault, you could still have to pay for damages to your car.
Unnecessary Wear And Tear
You've finally saved up enough money to move across the country. But there's one pesky problem: you need to figure out how to get your car from point A to point B. You could always drive it yourself, but that would mean putting unnecessary wear and tear on your vehicle, not the added stress of dealing with cross-country traffic.
Wear and tear can also happen to your vehicle while on the truck. Even though your car's wheels are not on the road, this can still occur, and it is a slight risk to consider. Here's how:
Your car is strapped down with metal chains while on the truck. If these chains are not positioned correctly, they can rub against your car and cause damage. Consider the miles of cross-country moving. That is much unnecessary wear and tear.
The drivers of these trucks are also responsible for making sure that your car is properly loaded onto the truck. If they do not do this correctly, your car could topple over and be damaged.
So, even though it may cost a bit more money to have your car professionally transported across the country, it is worth it to avoid any unnecessary wear and tear. Your vehicle will thank you for it if you have a reliable company to get the job done right with no hassles!
Unexpected Costs/Issues May Arise
When moving cars across the country, there is always the potential for unexpected costs and issues to arise. Even if everything is planned out perfectly, things can still go wrong. For example,
Your car could break down while it is being transported. This would be a huge inconvenience, and it would also cost you more money to get your car fixed.
The company you are using could go out of business before they even pick up your car. This would leave you scrambling to find another company at the last minute, which would be very stressful.
Your car could be damaged while it is being transported. This is always a risk, no matter how careful the drivers are. If your car is damaged, you will have to pay for the repairs.
Some companies may even add on to the charges for whatever reason. The fine print of the contract is where the hidden costs are located. It is always in your best interest to read the fine print and ask questions. The primary goal is to have the most honest and upfront company to help you in cross-country moving.
Disputes Related To Long Distance Hauling In Auto Transport
When moving cars across country, cross-country, or auto transport, many things can go wrong. Even the most experienced drivers and companies can run into problems. Below are some of the most common issues during long-distance hauls.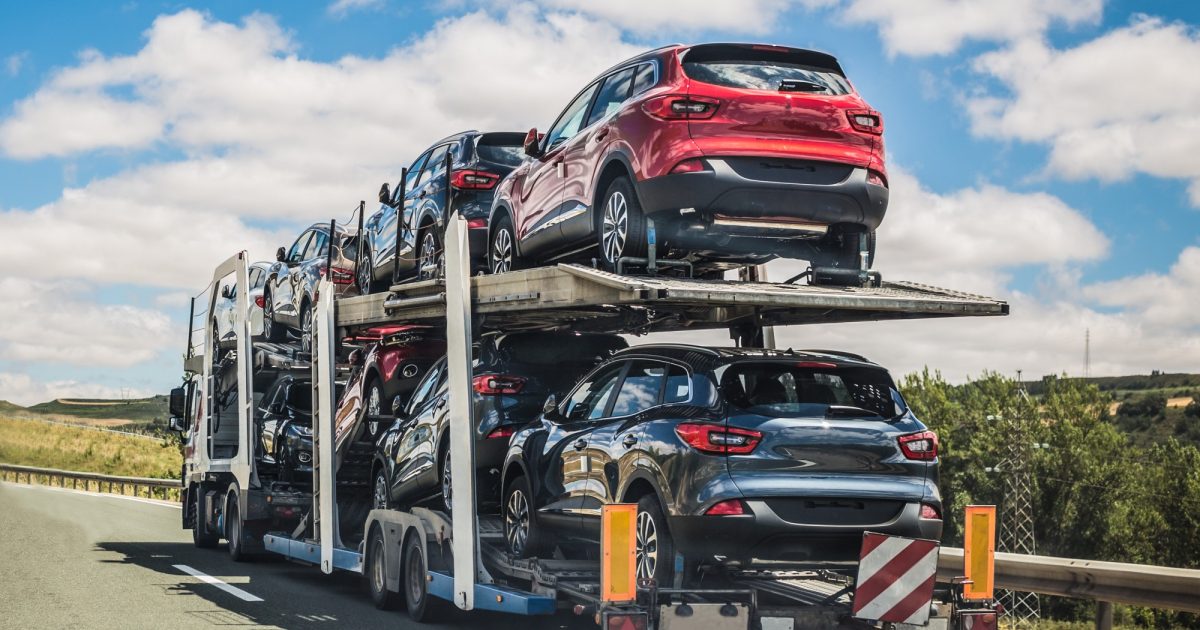 Damage To Vehicles In Transport
One of the most significant risks when transporting a vehicle is damage. Though most companies take great care in securing and loading vehicles onto trailers, accidents can happen. If a trailer is involved in an accident or hits a large pothole, the cars inside can be damaged. In some cases, this damage may be cosmetic. In others, it could result in bent frames or broken glass.
If you're worried about your vehicle being damaged during transport, ask the company if they offer insurance. Many do, for an additional fee. This insurance will cover any damage to your vehicle while in their care.
Theft Of Vehicles In Transport
Unfortunately, another risk of long-distance vehicle transport is theft. In most cases, trailers are well secured and monitored to prevent theft. However, trailers have been hijacked en route in some cases. If this happens, the vehicles inside can be stolen.
Choose a reputable company with a good track record to protect your vehicle from being stolen. It would also help to ask about security measures to safeguard their trailers (such as GPS tracking).
Delivery Delays
Another common issue with long-distance vehicle transport is delivery delays. In some cases, this is due to weather conditions or traffic. However, it can also be caused by the trailer or other equipment problems. For example, a trailer can cause significant delivery delays if it breaks down.
When choosing a company to move your vehicle, ask about their policies for dealing with delays. Some companies may offer refunds or discounts if your vehicle is delivered late.
Loss Of Possession Of Vehicle During Transport
In sporadic cases, people have lost possession of their vehicles during transport. This can happen if the company goes out of business or the driver abandons the trailer. If this happens, you may not be able to get your vehicle back or may have to pay to have it delivered to you.
Choose a reputable company with a good track record to protect yourself from this. It would be best if you also asked about their policies for dealing with lost or abandoned vehicles.
What Is The Best Option For Car Shipping?
There are four main options for moving a car across country:
driving it yourself
towing it behind a moving truck
using an auto transport company
taking a train or bus
Each option has its own set of pros and cons that you should consider before making your final decision.
Driving the car yourself is the most direct way to move it, but it can also be the most expensive and stressful. If you choose to drive, you'll need to factor in the cost of gas, food, and lodging along the way. You'll also need to be prepared for breakdowns or other unexpected emergencies. Towing the car behind a moving truck is cheaper than driving it yourself, but it's still not the most economical option. You'll need to rent a tow dolly or trailer, and you'll have to be careful not to damage the car while it's being towed.
Using an auto transport company is one of the most popular options for shipping a car across the country. It's relatively affordable and takes the stress of driving long distances. However, you'll need to do some research to find a reputable company, and you'll need to make sure that your car is adequately insured during transit. Taking a train or bus is usually the cheapest way to move a car cross country, but it's also the least convenient. You'll need to find a place to park the car at the station or terminal, and you'll likely have to deal with delays or other disruptions along the way.
How Can National Dispatch Help?
As you have read the risks involved with auto transport across the country, you can rest assured that National Dispatch can exceed expectations and reassure you of all the questions or doubts you may have about cross-country moving. National Dispatch is not only the top company in auto transport, but we also have an excellent Better Business Bureau rating and offer a 100% customer satisfaction guarantee. We understand that this move is essential to you and your family, so our number one priority is getting your car to its destination safely and on time.
So, call National Dispatch today for a free quote! One of our expert representatives will help you plan and schedule your move so that you can focus on the more essential things in life. Don't wait; call us today!