What Are The Pros And Cons Of Using Enclosed Auto Transport Containers?
The auto industry relies on rigs to haul vehicles from one location to another. Whether purchasing, moving, selling, or even those active in the military may need their vehicles shipped to their new location. There are two ways to do this: open trailers or through enclosed auto transport. There are pros and cons to hauling vehicles with enclosed boxes or trailers that people must know about before using a reliable service. Throughout this article, we will discuss those factors.
Benefits Of Enclosed Auto Transport.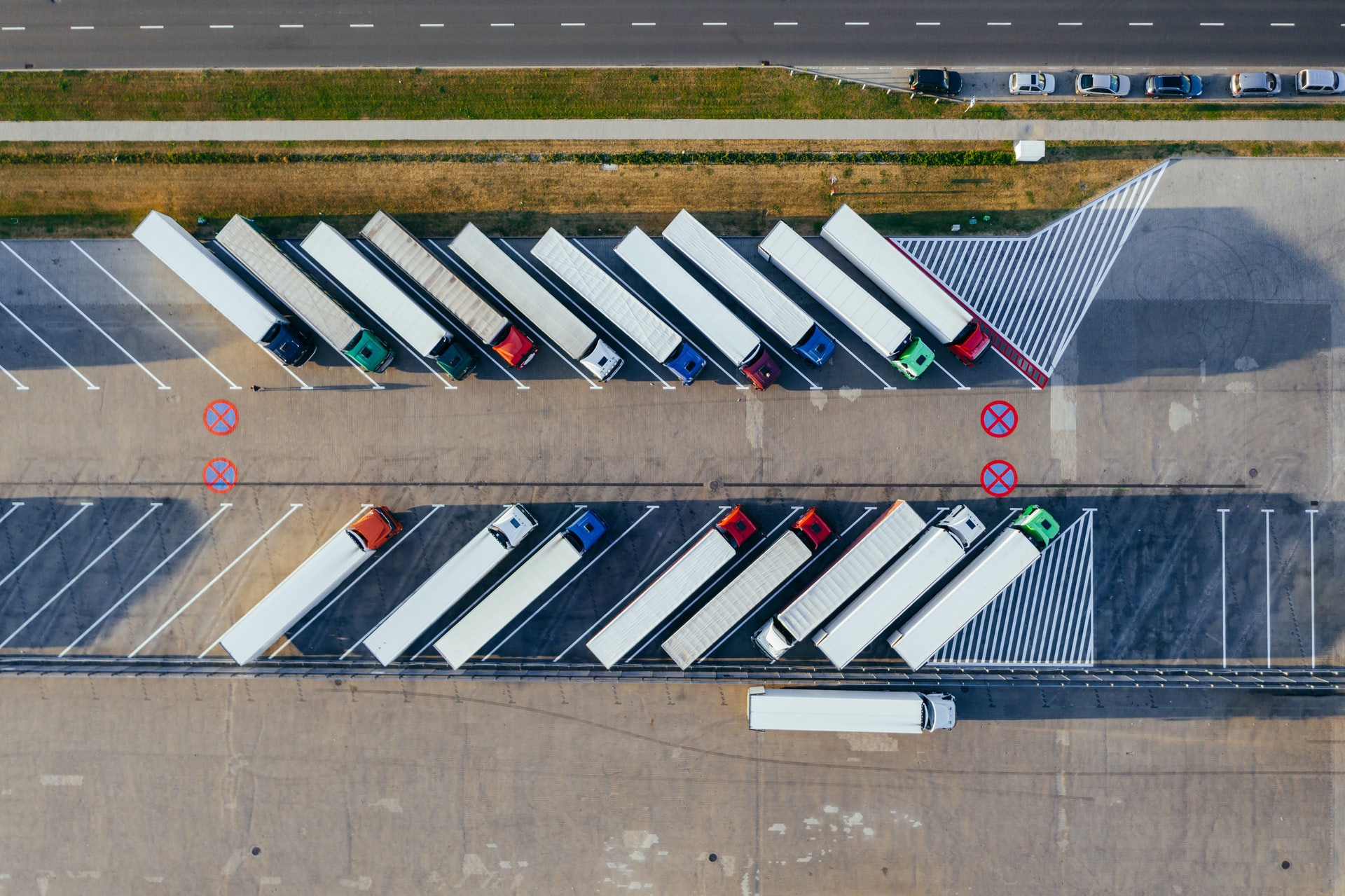 The first and most obvious benefit is that the vehicle will be protected from in climate weather and debris while in transit. If a car is being shipped from California to Florida, it will more than likely be exposed to rain, wind, and saltwater sprayed on the roads. Every weather condition imaginable is found through cross-country trips. These harsh conditions can cause paint damage and even rusting. When the vehicle is placed in an enclosed trailer, it will stay clean and dry no matter what the weather is like outside.
Another great benefit of using an enclosed auto transport container is fewer chances of automobile damage. When a car is being transported on an open trailer, it is at risk of getting hit by flying debris or rocks kicked up by other vehicles on the road. This type of damage is not usually covered by insurance, so the customer would have to pay out of pocket to get it repaired. By using an enclosed trailer, the vehicle will be well protected against any type of road hazard.
Lastly, many people choose to use enclosed auto transport because it offers a higher level of security for their vehicle. When a car is being shipped on an open trailer, it is more vulnerable to theft. All a thief needs is a few minutes to break into the trailer and drive off with the car. With an enclosed trailer, the vehicle will be locked away and out of sight, making it much more difficult for a thief to steal.
The Reasons Open Vehicle Shipping Is Not Safe.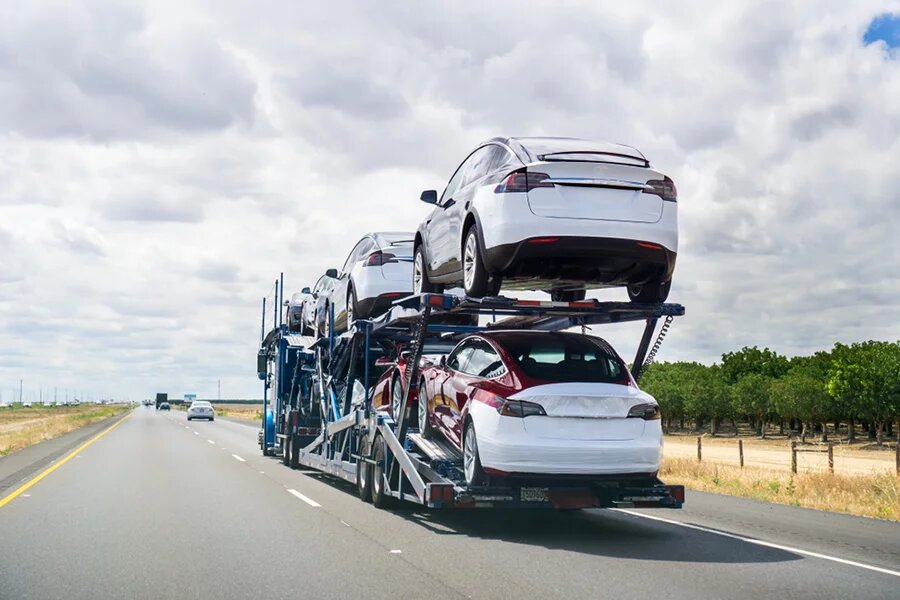 Open vehicle shipping is not safe for several reasons:
Your car is exposed to the elements during transport. This can damage your car and make it more susceptible to weather-related problems.

Open vehicle shipping leaves your car vulnerable to theft and vandalism.

Your car may be damaged by debris that flies up from the road during transport.
A vehicle is expensive, and the most heartbreaking thing is when it is damaged. There is nothing covering your vehicle, and paying for something that is damaged in transit is a massive loss, especially if the insurance company decides they will not pay and dispute any claims.
Open transportation is also not as safe because it is more difficult to track your vehicle. If something happens to your car while it is in transit, it can be very difficult to find out what happened and who is responsible.
The High Level Of Safety Is Unbeatable With Enclosed Auto Transport.
As the world becomes more and more digitized, the way in which we conduct business changes as well. In an ever-growing global economy, the ability to transport vehicles quickly, efficiently, and affordably is increasingly essential. This is where enclosed auto transport comes in.
Enclosed auto transport is a service that uses a specially designed container to move vehicles from one location to another. This type of transport is growing in popularity due to the many advantages it offers over traditional methods, such as open-air shipping.
One of the most significant benefits of using an enclosed auto transport container is the high level of safety it provides. When your vehicle is shipped in an enclosed container, it is better protected from the elements and potential hazards on the open road. This is especially important for luxury and high-end vehicles, which are vulnerable to weather damage and theft.
Enclosed auto transport is also more flexible than other shipping methods. With an enclosed container, you can ship multiple vehicles at once or even ship oversized vehicles that wouldn't fit on a flatbed trailer. This makes it an excellent option for businesses that need to transport large fleets of vehicles or for individuals who are shipping multiple vehicles at once.
The Downside Of Using Enclosed Auto Transport
If you're considering using an enclosed auto transport container to ship your vehicle, it's essential to weigh the pros and cons to see if it's the right choice for you. We covered most of the pros in the beginning half; now, it is time to discuss the cons of the situation. To make the best-educated decision on such an extraordinary move, it is essential to know both sides of the situation.
The first downside of using an enclosed auto transport container is the cost. Enclosed shipping is typically more expensive than open-air shipping due to the higher level of protection and service it offers. If you're on a tight budget, enclosed shipping may not be the right choice for you.
Another potential downside of using an enclosed auto transport container is the time it takes to ship your vehicle. Because your vehicle is being sent in a container, it may take longer to load and unload than if it were being shipped on a flatbed trailer. This can add days or even weeks to your shipping timeline, so if you're in a hurry to get your vehicle moved, enclosed shipping may not be the best option.
Who Can Use Enclosed Auto Transport?
Enclosed auto transport is a service that is used by individuals, businesses, and military personnel to ship vehicles from one location to another. The type of container used will vary depending on the size and type of vehicle being transported. People with classic cars or luxurious, expensive cars like Ferrari, Porsche, or Lamborghini find the value to ship their vehicles to any location in the US. The excellent news is that it is not only cars that are sent in this manner. Motorcycles, trucks, and other vehicles are shipped in the same way, so nothing is left behind.
The military can be stationed anywhere in the country and be moved from one barrack to another. When the time comes to move, they need their vehicle with them. This is one of the primary reasons our active military soldiers use the enclosed auto transport. Where they go, their vehicle can go with them.
Contractors are another group of customers that use the enclosed auto transport. Sometimes construction teams are stationed to a job site that lasts for a couple of months to years. When these jobs pop up, the construction teams will request for their personal and work vehicles to be shipped to their following location.
Car dealerships are one of the many businesses that find value in using containerized auto transport. New and used car dealerships will use this service to ship vehicles from one location to another, which is an excellent way for them to expand their inventory without having to spend much money on gas or mileage.
Lastly, those who are purchasing vehicles or selling them use enclosed auto transport services to have their vehicle sent to their location. This means people can purchase a vehicle from another city or state and never leave home. The vehicle is sent directly to the address put into the system. More people are taking this route to buy and sell cars with today's technology. Some are sent straight from the factory to the new owner. When it comes out of the enclosed box, it adds a spark of excitement when the new owner first lays eyes on their new toy.
How Enclosed Auto Transport Works
The process is actually quite simple. You first need to find a reputable company and request a quote. Once you have found a company that you are comfortable with, you will need to schedule a pick-up date and time. Most companies require at least 24 hours' notice, but it's always best to schedule your pick-up date as soon as possible to get your vehicle on the road.
On the day of pick-up, the driver will arrive at your location to inspect your vehicle and load it onto the truck. Once your vehicle is loaded, it is secured in place, and the driver will begin the journey to your destination. You will be given a tracking number so that you can track your shipment and see where it is at all times.
When the shipment arrives at its destination, the driver will unload your vehicle and bring it to you. You will then have a chance to inspect it to make sure that there was no damage during transit.
Conclusion
Enclosed auto transport is an excellent option for many people, but it's not suitable for everyone. Weigh the pros and cons carefully to decide if enclosed shipping is the best choice for you. Here at National Dispatch, you can find our number or email us from our website, where you will find all our information and much more. We are here to service and ship any vehicle anywhere in the US, so give us a phone call or shoot us an email and we will be more than happy to respond.