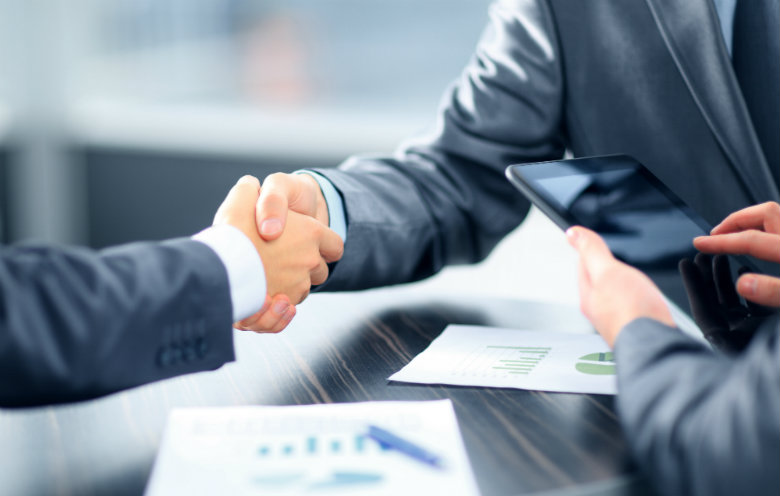 Corporate relocation is challenging on an individual and corporate level. Whether you are an individual moving across the country to start a new career or the CEO of a corporation moving the location of your headquarters, relocating is a stressful process. In either case, many times, an individual must stay within a designated timeline and budget.
At National Dispatch, we understand that you are an individual with unique needs. Therefore, we have created a guide to assist you with an executive move from an individual's viewpoint, as well as from a company's standpoint. This guide will explain why executive auto transport is the best option to meet your needs.

Why Choose Executive Auto Transport?
Hiring an auto transport company:
Makes your life easier. The process is as easy as 1, 2, 3. You can either call an agent to request a quote or fill out an online form to receive a free quote in seconds. Once you obtain this information, you can schedule a time for pick-up and delivery, and you are good to go! You can set your mind at ease and be rest assured that your vehicle will be delivered in a safe and timely manner.
Spares you unnecessary drive time and expenses. Driving thousands of miles across the country may not be something that you have time for in your busy schedule. In addition, driving comes with its own headaches. You must battle traffic and pay a number of expenses, including lodging, gas, and food, along the way. At the end of the day, you are better off paying an auto transport company to ship your vehicle to the destination. It is not as expensive as you may think.
Saves you energy. Not a lot of physical effort is involved in hiring a car shipping company. You may want to put in some time and energy into Finding the best auto transport company to fit your needs. However, that is why we created this post: to tell you why we, at National Dispatch, are the best. The car shipment process is just a click or call away.
To further understand the reason why many people choose to ship their vehicle, it is important to consider their specific needs. Let's look at corporate relocation from two different viewpoints, the individual and the corporation.
As An Individual:
You just accepted a job offer across the country. This is an exciting time in your life, because you can gain new life experiences in a new city and advance in your career. While this may be exciting, it also presents many challenges. You must move all your belongings to a new home in a new city to start a new job. That is a lot of changes, and it will take some time to feel comfortable at home and at work.
The whole moving process can seem a bit overwhelming. How will you get everything to the new location? How will you get everything done in time? The best answer to both of these questions is by hiring an auto transport company. You may be an individual who is on a strict timeline. Therefore, you do not have time to take a long-distance road trip to transport your car. Having a professional take care of this for you saves you time and relieves some of the stress associated with the move.
As A Corporation:
As the top executive at your company, you are responsible for relocating an entire team. Your primary focus is on remaining within budget, since you are on the corporation's dime. In addition, it is crucial that deadlines are met. When vehicles are in need of transport, it is best to use an auto transport company. In the case of businesses, multiple cars are often needed to be transported at one time. We offer discounts if companies do need more than one car relocated at one time.

Car Transport Services
There are many services that an auto transport company offers that can meet your needs as a business professional. When relocating to another city, it is important to understand and consider all your options, so that you can make an educated decision. We feel that you will find auto transport to be an affordable, simple solution whether you are looking to ship your car as an individual, small business, or large corporation.
Door-to-Door Transport
This type of transport is the preferred method of transport by car shipping companies over Terminal-to-Terminal Transport. Door-to-Door Transport is just what it sounds to be. The driver will come directly to you to pick up the vehicle and then deliver the car exactly where it needs to go. This makes the process easy and convenient for you. Terminal-to-Terminal Auto Transport, on the other hand, involves a storage facility. Therefore, the car will be temporarily stored in a local facility until you are able to come pick it up. This method is less ideal, because you have to take time out of your day to travel to pickup the car.
One common question that individuals ask is, What happens if the area is hard to reach?. This typically occurs if the area has narrow streets or heavy traffic conditions. In these cases, the driver will contact you by phone ahead of time, so that you can decide on an open area to meet, such as a large parking lot.
Enclosed Vs. Open Auto Transport
There are two primary ways to ship your vehicle. You can either transport your car via an open-air carrier or an enclosed carrier. The option that you choose depends upon personal preference, along with vehicle type and size.
Shipping your car on an open-air carrier means that your car will be exposed to weather and the elements of the road, including dust, dirt, and other particles. In Open Auto Transport, your car may be on a carrier with up to eight other vehicles. Although damages as a result of road elements and weather conditions is highly unlikely, individuals with classic, exotic, and luxury models typically use the alternative method of transport via an enclosed carrier.
Shipping your vehicle via Enclosed Auto Transport provides extra protection. A transport truck with side walls and a roof is used to shield the car from a variety of extrinsic factors. Some trucks even have power lift gates, which minimize handling even more. Owners of cars with high-end paint jobs utilize this transport method to avoid taking any risks.
Shipping Options
The shipping option that you choose will depend upon your schedule and when exactly you need your car by. At National Dispatch, we offer three shipping options. Here is a description of each below:
Economy Shipping: This is the cheapest shipping option. It provides a pickup window of up to fourteen days. The delivery date is solely dependent on the route. This is for individuals that are not on a strict time-crunch and have the availability to ship their car whenever.
Priority Shipping: This is the basic shipping option. If you use our online quote calculator to receive a free, instant quote, it will automatically be set to priority shipping. This option allots one to three days for pickup and one to six days for delivery.
Guaranteed Shipping: This shipping option is going to be the most expensive, because it requires us to guarantee dates. You are requiring the company to set aside a special spot on the transport truck for the vehicle within a limited amount of time. This is for individuals that need their car ASAP.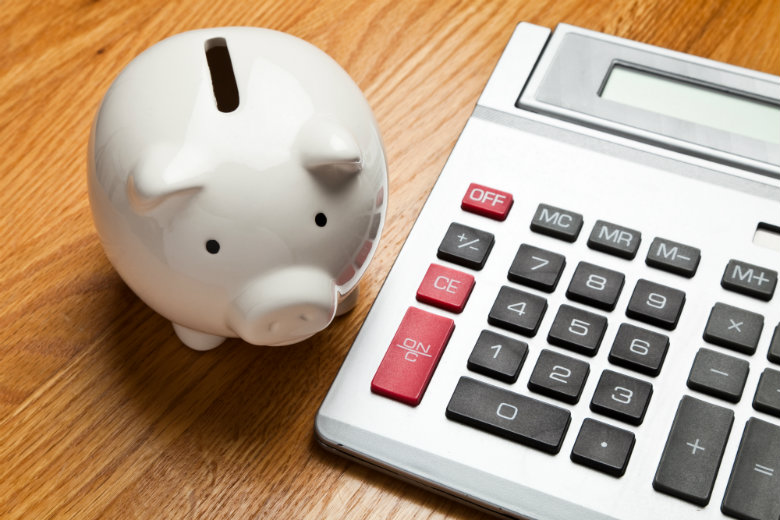 How Much Does Executive Auto Transport Cost?
Now, the big question is, How much is Executive Auto Transport going to cost me? Whether you are a company paying for the transport or an employee paying out of pocket, we understand that you want the right service at the right price. However, it is important to understand the many factors that go into building a unique quote for you.
Here are a few of the main factors that may affect your corporate car shipping quote:
Hauling a larger vehicle. Larger cars weigh more and take up more space on the auto transport carrier. This is the reason why SUVs, Vans, and Trucks cost more to ship than compact cars.
Traveling farther. Clearly, shipping your vehicle nationwide will be more expensive in comparison to statewide car shipping. The more miles a driver must travel, the more resources, such as time and gas, are used.
Utilizing the Enclosed shipping method. Enclosed Auto Transport costs more than shipping via the typical Open Auto Transport method. This is because of the equipment used and the protection the car receives.
Shipping during peak season. The Summer months are prime-time car shipping season. The demand for auto transport services are higher during these times of the year, which may have an affect on the price.
Using Guaranteed/Expedited shipping. Since you are requiring the company to block off a spot for you on their truck for a specific date, this shipping option can be costly. If you do not need the vehicle ASAP, opt for priority shipping, which is less expensive.
For more information on this topic, check out Car Transport Rates: Explaining It All.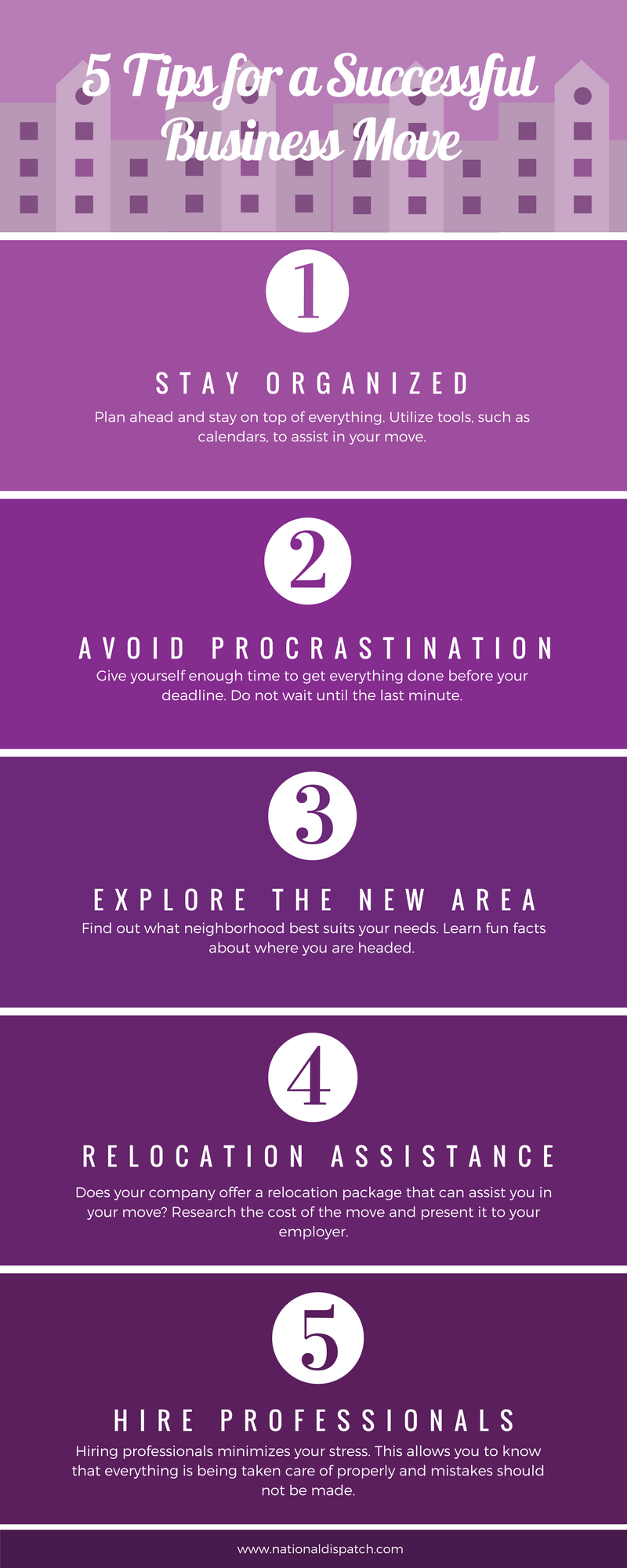 5 Tips For A Successful Business Move
A business move is complicated, because it requires an individual to settle into a new home, master a new job, and adjust to a new environment all at once. It is difficult to focus on your job 100% when you are trying to deal with the details of a move. Here are a few tips to make the transition a smooth one:
Stay organized. To make for a stress-free move, it is important to plan ahead and stay on top of everything. If you are a top executive, consider designating team managers to oversee and coordinate the moving of various departments. Utilize checklists and keep important dates on a calendar, so that you know what needs to be done and when it needs to be done by.
Avoid procrastination. Do not delay. There is a lot involved in a business move, so the sooner you start, the better. It is crucial that you allow yourself enough time to get everything done, so that you do not feel rushed at the very last minute.
Explore the new area. If you have the time, learn about the area to which you will be moving to. It would be nice to know ahead of time what the city is like. In addition, you could find a neighborhood that best fits your lifestyle.
Find out if your employer offers relocation assistance. Your company may offer a corporate relocation package, which includes the reimbursement of any fees associated with the move. Find out if your company has a relocation policy. Research the cost of using a professional moving and auto transport company, and then present this to your company.
Hire professionals. To minimize stress, work with professionals. Hiring a moving company and auto transport company can save you time and money, in the long run. By working with these companies, you will be rest assured that everything has been taken care of properly, avoiding any mistakes.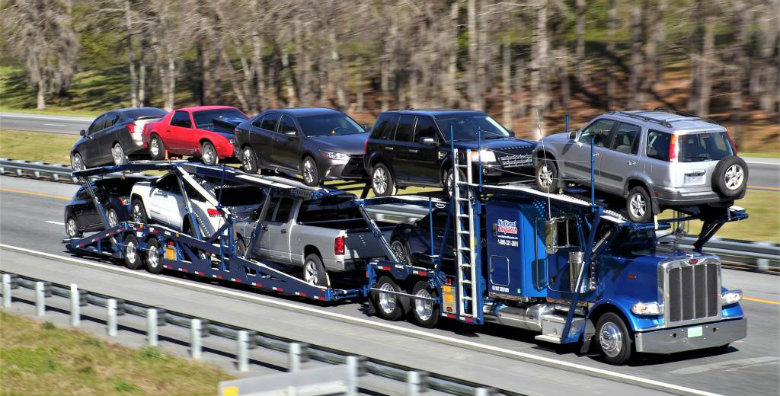 Why Use National Dispatch
National Dispatch is a top provider of auto transport services in the industry. Customers from a variety of business fields count on us to ship their vehicles without incident and on schedule.
Here are a few reasons why we are the best company for the job:
We provide excellent service every step of the way.
You will receive answers to all your questions.
We work with you to ensure that all your needs are met.
Our auto transport are a simple, affordable, and smooth process.
We have years of experience with a company-owned fleet.
For a free, instant online car shipping quote please go to https://www.nationaldispatch.com/ to use our quote calculator. No personal information is required to receive a quote. All you have to do is fill out four simple fields: vehicle make, vehicle model, pickup location, and delivery location. You will receive your quote in seconds! We can also be reached via phone at 800-321-2051.