How Car Transport Works
You likely have seen transport carriers on the road, before. They may have been hauling vehicles for a car dealership, classic car collector, vacationer, or college-bound youth. There are numerous reasons to use car transport services.
If a move is in your future, you should consider car transport services. Many individuals utilize these services not just in a residential move, but in a corporate or temporary move, as well. Car transport is an easy, safe, and fast solution for getting your vehicle to your new home or business.
It is kind of funny that the machine that you rely on for transportation would be transported across the nation. Every year, thousands of individuals and corporations choose to ship their vehicles. Sometimes driving is not an option or is not the best option.
Selecting Car Transport Services
National Dispatch understands that you are an individual with unique needs. Therefore, we offer several options to take care of your residential, military, or corporate move. Understanding the differences between these options is crucial when choosing a service that best fits your needs. We provide car transport services for all kinds of vehicles, from the standard sedan to the high-end, luxury models.
Open Auto Transport Vs. Enclosed Auto Transport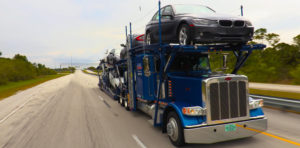 When it comes to shipping your vehicle, you have two main methods of transport. You can opt to use either open or enclosed auto transport services.
With open auto transport, your vehicle will be loaded on an open-air carrier along with multiple other cars. Our multi-car carriers can haul up to nine vehicles at one time. This method of shipping is the most popular. It is an economical way to ship your vehicle from one location to another. If you are concerned with the impact that weather and other elements have on your car, you may want to use enclosed auto transport. Learn more information on open auto transport.
With enclosed auto transport, your vehicle will be loaded onto an enclosed car carrier. This protects your automobile from dirt, dust, grime, and other elements. It also shields it from a variety of weather conditions, including rain, wind, hail, and snow. If your vehicle is kept in the garage on a regular basis, then it may be a good idea to consider enclosed auto transport services. These services are also beneficial for owners of classic, luxury, sport, and other high-end models. Learn more about enclosed auto transport.
Door-To-Door Shipping Vs. Terminal-To-Terminal Shipping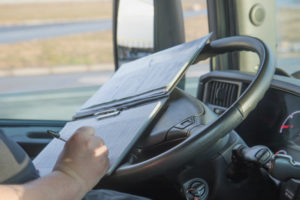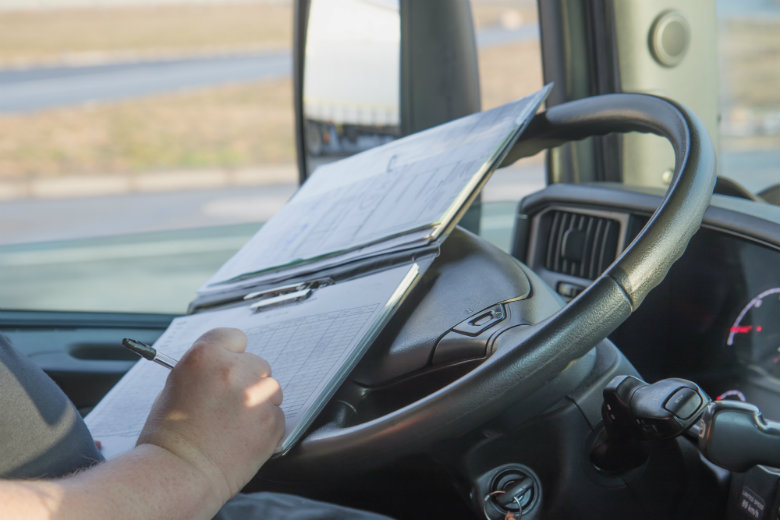 Most auto transport companies give you the option to choose between door-to-door shipping and terminal-to-terminal shipping. You must decide which option best fits your schedule, budget, and needs.
Door-to-door shipping offers convenience and saves ample time when transporting your vehicle. One advantage of door-to-door shipping is that you do not have to travel to drop off or pick up your car. Instead, your vehicle will be picked up from your home or place of business. There are some areas that may present a problem for our drivers to maneuver the transport truck, such as locations with narrow streets, low power lines, and more. If this is the case, our drivers will communicate with you to arrange a nearby pickup or drop-off location.
On the contrary, terminal-to-terminal shipping utilizes terminals for the temporary storage of your vehicle. These terminals are typically located in major cities across the United States. Your car will be stored here until you can arrange to pick up your car from the terminal.
Inoperable Vs. Operable Auto Shipping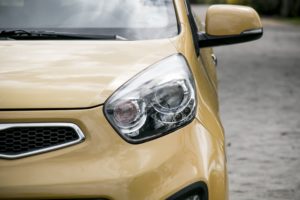 Typically, a car that is being shipped will be driven on and off the car transport carrier for loading and unloading purposes. What if you own an inoperable automobile? An inoperable vehicle is one which cannot be safely driven. This may be due to collision damage or some type of mechanical failure.
The situation changes when your vehicle is incapable of being driven onto the carrier. Instead, special equipment will be used to load and unload the vehicle. Not all car transport companies are capable or willing to ship a vehicle that does not run. However, National Dispatch can transport your inoperable car, truck, SUV, van, or motorcycle to its destination. Before shipment, it is important to notify us of the condition of your vehicle. This is so that the right equipment and carrier is prepared in time for shipment.
Inoperable, or non-running, auto shipping is generally more expensive than transporting a standard operable vehicle. This is because equipment, such as a transport truck with a winch or lift gate, may be needed. A fork lift may be needed under certain circumstances. The type of equipment used all depends on whether the car rolls, steers, and brakes. Learn more about inoperable car transport services.
Car Shipping Prices
The cost to ship your automobile from one location to another depends on specific criteria. Car shipping prices are determined by:
Distance
Fuel costs
Shipping method
Route
Season
Vehicle size
Transport carrier
Vehicle condition
One of the most important factors in determining your car shipping price is the distance. How far do you need the car transported? Transporting a car from New York to Florida (cross country) would cost more than from Georgia to Florida. However, it is not just about the distance.
Your car shipping price is about the route taken, as well. Are you shipping from a major city or remote area? It is also important to consider how your vehicle impacts the cost of your car shipping quote. Do you own a car, truck, SUV, van, or motorcycle? The size of your vehicle, along with its condition (running or non-running) will affect the price to ship.
If you need your automobile transported on short notice, then this can be done. However, it will result in an increase in cost. You must also decide how the transport carrier, either open or enclosed, fits into your budget. Learn more about car transport rates.
We encourage you to go to our website to use our online quote calculator. Our car shipping quotes are free and instant with no personal information required. We just require four simple fields of information. If you prefer to speak with an automobile transport representative, call us at 800-321-2051.