Car Buying: Visit The Dealer Or Go Online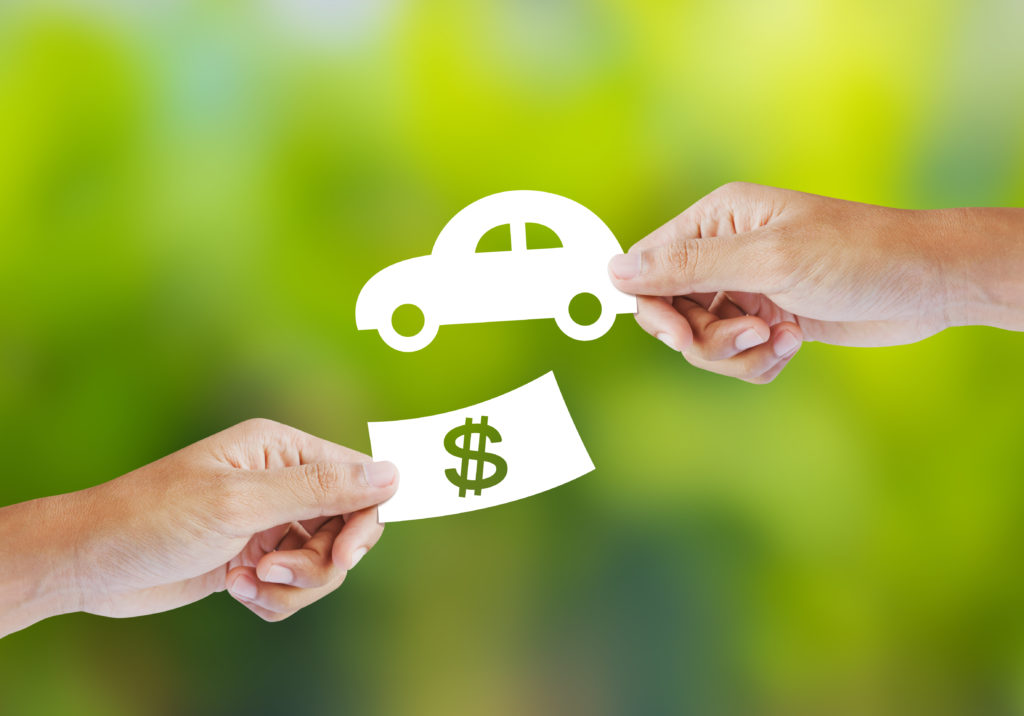 A car is a big purchase, one which requires a great deal of time and research. In today's technology-driven world, you do not even have to step foot onto a car lot, if you do not want to. However, there are many people that still prefer the traditional car buying experience over a virtual one.
The shopping option you choose depends mainly upon personal preference. Therefore, we have outlined each shopping experience to help you make an informed decision. After all, car buying is meant to be both fun and stress-free.

Buying A Car Online
It often appears that online car buying offers a more timely and stress-free experience. You can look up trade-in values, financing options, inventory, ratings, reviews, and more at the click of a button. Many people are resorting to this option for the following reasons:
Negotiating is not necessary. The internet takes some of the pressure off and allows you access to thousands of websites, where you can conduct a price comparison search. No bargaining with a salesperson is required.
You do not have to move off your couch. Online car buying allows you to purchase a car from the comfort of your own living room. After selecting the vehicle of your dreams, you can have a car shipping company ship it directly to your home. How convenient!
This method may offer you a more pleasant experience. Salespeople are categorized as being pushy and aggressive. Some people would prefer to bypass dealing with a car salesman, altogether.
This may sound like the perfect car buying experience. However, online car shopping is not for everyone. In some cases, purchasing a car over the internet can make the car buying process more of a challenge.
This is primarily the case when it comes to purchasing a car from another state. Getting the title and registration may require a few extra steps. In addition, when a car is too far away to drive to, you may have to skip a test-drive. Are you okay not driving the car before buying it? These are important factors to take into consideration.
Understanding Your Options: Online Car Buying
When it comes to buying a car online, you have two options. You can either purchase directly from a dealership or use an online car marketplace.
Using A Dealer
Many dealerships have an Internet Sales Department. You can email the dealership for a quote on the car you are interested in. Some websites also offer a live chat option. Make sure you ask the dealership to list out all the fees associated with purchasing the car. After obtaining this information, you can go to other dealerships to compare pricing.
Online Marketplace
These online car buying sites are useful resources in your search for the best deal on your dream car. You can search local dealers, browse through a large selection of makes and models, and get side-by-side price comparisons. Here is a list of some of the most popular car buying sites:
Autobytel
Autobytel gives you access to a large inventory of both new and used cars. Not only does this website provide you with prices and reviews, it is also informative with its Top 10 lists.
Autotrader
Autotrader allows you to narrow down exactly what you are looking for. You can filter your car search by price, style, condition, year, mileage, and more.
eBay Motors
eBay has a large selection of new and used cars, trucks, vans, SUVs, motorcycles, and more. You can use their easy-to-use search form to find a car anywhere in the nation.
Edmunds
Edmunds is a reliable online resource for researching new and used cars. Not only can you view and compare vehicles, but you can access advice and reviews that might be helpful in your search.
Hemmings

If you are in the market for a classic or muscle car, then Hemmings is the perfect place to start your search. With so many to choose from, it will be hard to find another online classic car selection that beats it.

Buying A Car At A Dealership
Maybe, you prefer the traditional method of buying a car. Some people are more comfortable physically going to a dealership. This could be because they do not exactly understand how online car buying works or for one of the following reasons:
Face to face communication is better. While email and phone conversations work for some people, others prefer a conversation in person. This allows you to get the salesperson's expert opinion on a wide variety of makes and models.
It allows you to determine what you want through a test-drive. Test-driving is an important part of the decision-making process. However, sometimes, this is not possible due to distance. Purchasing a car out-of-state can make test-driving a challenge, or nearly impossible.
It is unfair to group all salespeople into one category. Not all salespeople are aggressive in their business tactics. Many are also knowledgeable and helpful. Keep an open-mind about how your car buying experience might be.
The traditional car buying method, at a dealership, may seem to offer an unmatched level of customer service. However, this method makes it difficult to compare, even if you are jumping around to different dealers. This can make it hard to see what the best deal is, ultimately making the decision-making process more complicated.
Which Option Is Best For Me?
Let's get right down to it and discuss which option best suits your needs. What it comes down to is which option will give you the best experience.
For some, buying a car at a dealership is too much pressure. They would prefer having the leisure of making a decision from their living room sofa, because they can walk away from a deal more easily. On the other hand, some prefer to physically go to a dealership to get the "old-fashioned" experience. This way they can walk around and see what catches their eye.
The truth is that purchasing a car is not a decision that you should make hastily. Each method has its pros and cons. Take your time, and use all the resources available to you to get your dream car.

Steps To Buying A Car
It does not matter whether you are purchasing a car on the lot or over the web. There are certain steps that every buyer must go through. Here is what your car buying process might look like.
Find the car you want.

Choosing the right car for you is step one. Determine what makes and models you are interested in, along with what features are necessary. Keep in mind your lifestyle, as this will help you determine what other factors, such as fuel economy, size, and budget, are important.

Get your finances in order.

Once you have narrowed down your list to a few options, it is time to decide on a budget. What can you afford? There are many resources, such as online payment calculators, to help you determine what monthly payment won't drain the bank. When performing these calculations, it is also important to know what your current car is worth (if you want to trade it in). Kelley Blue Book is a recommended website to get an idea of what the dealer might offer. You also might want to consider securing financing before going through the car buying process.

Research the inventory.

Next, it is time to see what vehicles are available to you. If you are going with the traditional method, you can go to the car dealership and speak with a salesperson. Online research allows you to conduct a search for the make and model you want. Search availability at your local dealerships or nationwide.

Collect quotes and negotiate.

You will want to receive information on pricing, whether you are conducting an online search or visiting a dealership, firsthand. Fill out a contact form, email the Internet Sales Department, or chat with someone online. When on the lot, you can look at the price sticker on the window or work with a sales representative. If the price does not fall within your budget, you can negotiate a price. Make sure that you come up with a price that is fair to the market value of the vehicle.

Sign and drive.

A test-drive goes a long way in deciding on a vehicle. If you already have experience with a particular make and model, sometimes it may not be necessary. After you have driven the car around the block, it is time to sign all the necessary paperwork. If you have completed everything online, then you may be required to come to the dealership. Other arrangements can be made if dealing with a dealership out-of-state.
The process of buying a car does not have to be scary, complicated, or high-pressure. While many are choosing to switch over to a newer method of car buying, some still prefer the traditional car buying experience. Whichever shopping experience you choose, the end result is the same – driving around town in your dream car.

Shipping A Car
Many people have realized that physically going to a dealership is not your only option to buying a car. You can also purchase a vehicle online. Each option has their own advantages and disadvantages. When making an online purchase, you will need to consider how to get the car home.
Although you can fly or drive to pick up your car, shipping a car has its benefits. Here is what you can expect when you ship your car with a professional auto transport company.
Less stress. If the dealership is not local, you may be required to drive hours outside of state lines to pick up the vehicle. While road trips can be fun, they are also stressful. You will have to arrange with a friend, neighbor, or family member to travel with you. It may be easier to have the car shipped to your home.
No wasted time. There is no need to take time off of work or use up precious vacation days to travel to pick up your new car. Car shipping services are a time-saver.
Convenient delivery. With door-to-door delivery, you can get your car shipped directly to your home. With online booking and free car shipping quotes, the process is made even more simple.
Car Shipping Tips
To ensure that your car shipping experience is a success, it is important to understand a little bit about the auto transport industry. This will provide security for your new purchase, give you peace of mind, and help prevent delays to guarantee a fast delivery.
When it comes to determining a car transport rate, there are numerous factors that are involved. It is important to take into consideration certain aspects of the move, as well as the particulars of your car. Here are some of the variables that go into calculating a car shipping quote.
Location. How far and where the driver must travel to means everything. Pricing will also vary depending on where the pickup and drop-off locations are in reference to major highways.
Size. Another factor that is important in determining the price of shipping is how big the vehicle is. The price of shipping between a compact car and SUV will differ due to weight.
Season. The time of year can affect your rate because of demand, amount of traffic, and more. Do your research to determine when the best time to ship will be.
Carrier Type. The type of carrier you choose will depend on the type of car you own and personal preference. Open carrier and enclosed carrier shipping options are available.
Shipping Option. How soon you need your vehicle is also important. This will ultimately decide if you need guaranteed shipping or not.

National Dispatch is a leading provider of car shipping services anywhere in the United States. Making an online car purchase is just one situation in which you might need car shipping. We also transport cars in the cases of residential moves, corporate relocations, vacations, and more.

If you need car shipping services, request a free, instant car shipping quote. No personal information is required to get a quote in seconds. If you would prefer to speak with an auto transport representative, call us at 800-321-2051 or chat with us online.

Tags: Buying A Car Online Or At The Dealership, Buying A Car Over The Internet, Can You Order Cars Online, Car Buying, Car Shipping Tips, How To Buy A Car, How To Buy A Car Online, How To Ship A Car You Bought Online, Internet Car Buying, Nationwide Car Shipping, Online Car Buying, Pros And Cons Of Buying A Car At The Dealership, Pros And Cons Of Online Car Buying, Shipping A Car, Shipping A Car From A Dealership, Steps To Buying A Car, Traditional Car Buying