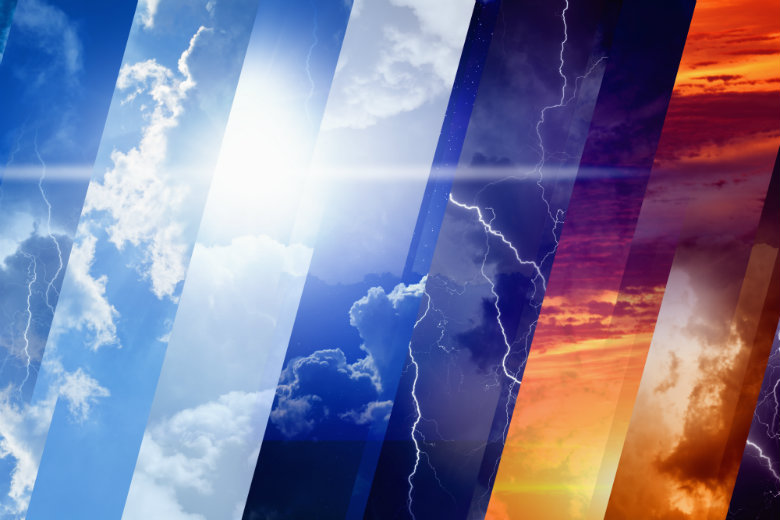 How Weather Affects Car Shipping
In the auto transport industry, it is very difficult to guarantee a delivery date. This is the reason why you are often given a window of time, instead. Auto transport companies work very hard to stick to a schedule. However, weather can be unpredictable.
Since the United States is a large country, there are a variety of climates within each region. This means that one part of the country may be prone to hurricanes, while the other may be more likely to have blizzards. You must take this into consideration, especially if you are relocating from one coast to another.
Your real concern is with how the weather might affect the shipment of your vehicle. Here are a few ways, in which you might be impacted:
Increased Rates
Rates may be higher at times of the year when the weather is predicted to be the worst. Car shipping rates also depend on the particular location and expected route. If weather prevents the driver from taking the original route, then an alternative route must be taken. This could affect the pick-up of other vehicles. In addition, winter is a season for snow and ice. It is also snowbird season and the time of many holidays. This could cause increased traffic on the roadways.
Delays
During bad weather, safety of your car and every other car on the transport carrier remains the top priority. When driving under these conditions, however, accidents are more likely. Therefore, the driver must move at a slower rate or wait until it is safe to transport. Unfortunately, this may mean pushing your pick-up or delivery date back a few days. Although this may seem like an inconvenience, we are sure you would prefer that your car be delivered safely than take the risks.
What Can You Do?
Now, you know how the shipment of your vehicle may be affected by the weather. So, what can you do about it? The weather is out of anyone's control. However, here are a few tips to ensure the best auto transport experience:
Research the climate. Before moving to a new area, find out what the weather is like in that region. Research when the best time to move would be. If you can wait until then, that would be ideal.

Wintry weather: The greatest chance of snow is in the Northeastern part of the United States. This would include New York, Pennsylvania, Ohio, Michigan, and Maine. Some parts of the country can get snow as early as October and as late as April.
Hurricanes: These storms are most common on the Atlantic coast of the United States. Hurricane season is from June to November. Learn more about how to prepare your car for a hurricane.

Decide between open and enclosed. There are two primary shipping methods, open and enclosed auto transport. In most cases, open auto shipping will suffice. However, you must think about the type of vehicle you own and the time of year you are shipping. Would an enclosed carrier better suit your needs? An enclosed carrier will protect your car from the weather and external elements. It is also the best option for luxury, classic, and sports vehicles.
National Dispatch is a nationwide auto transport company. For a free, instant car shipping quote, go to our website or call us at 800-321-2051.