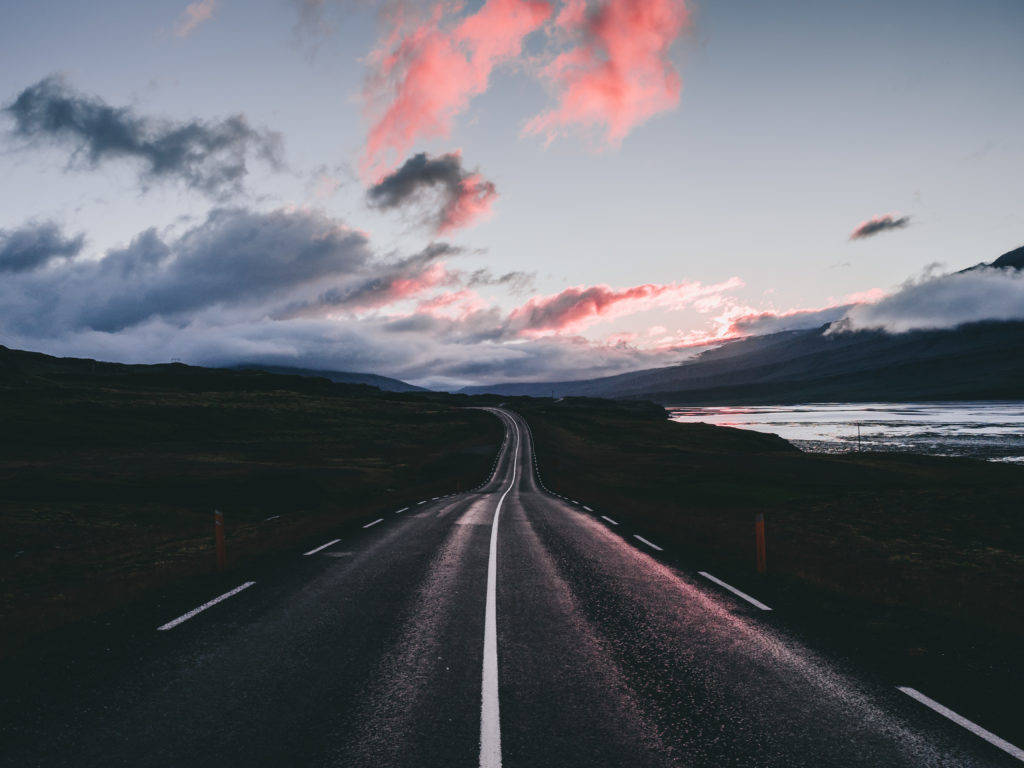 Whether you are moving to or taking a vacation in a city across the country, there is always the question about if driving is the best option or not. Driving is often seen as the less expensive alternative to flying, one which provides you with a chance to explore and sight-see on the way to your destination. But, how much is a cross-country road trip really?
While a road trip may be more fun, some people do not like the idea of cramped spaces, road tolls, or vehicle wear and tear. When deciding how to travel, it is important to take into consideration all the factors. Each method, by air or road, has its advantages and disadvantages. Let's take a look at how each compare in price, comfort, time, and unexpected problems.

To Drive: The Road
Driving gives you the freedom to go where you please, when you want. You do not have to stick to a specific schedule or itinerary. If you see something that catches your eye, you can stop and explore. However, this freedom comes at a price. This is not just a literal dollar amount, but road trips require a good amount of planning and preparation.
Price
Calculating the cost of road travel may involve more components than air travel, but in the end, your credit card will thank you. Mapping out how much you will spend will require knowing the current cost of gas, the trip's distance, and your car's gas mileage.
Gas Prices
A true cross-country road trip is from one coast to another, say New York to California. This trip is about 3,000 miles, or a total of forty-three hours, give or take. Let's say this trip takes you about a week to complete, depending on how many hours you drive per day.
No matter what kind of car you drive, you will need to stop for gas or to charge up. According to the Dollar Times Road Trip Calculator, you can expect to drop $250 on gas for a car that gets around 30 miles to the gallon. Gas mileage is dependent on your particular vehicle, current gas prices, and your driving habits. To save on gas money, you could download an app, such as Gas Buddy, to see where the cheapest places to fuel up are.
Food
This price will vary depending on if you are eating fast food everyday or going out to fine dining establishments. You may not want to go to Burger King every night, so splurging is not out of the question. If you are looking to save money during your road trip, you may pack a cooler full of snacks before going on your journey. This will greatly influence how much money you spend. Otherwise, you could look at spending around $200 or more for a 7-day trip.
Lodging
Like most other factors, this will rely on other variables. Are you riding alone or with another driver? If driving with another person, will you be rotating shifts? Although driving with another person may make your trip move along faster, you will still want to stop for lodging. If you are making a cross-country trip on your own, then resting becomes even more important.
Drowsy driving is dangerous to yourself and to other drivers on the road. When you are drowsy, you have a slower reaction time and decreased awareness. If you become sleepy, pull over to take a break. Rest up. Getting to your destination faster is not worth the risk. Consider when you feel most sleepy, in the afternoon or the late hours of the night. Avoid driving during these times.
The cost of lodging will depend on where you stay: hotel, motel, airbnb, or even campsite. The typical cost of a hotel is between $100 and $150 per night, depending on the location. However, you may be able to find cheaper options. Motels offer rates as low as $40 per night.
Comfort
Even if you own a luxury vehicle, sitting in the same spot, for hours, does not provide for the most comfortable travel experience. Traveling in a confined space is not easy. It can become less comfortable, or rather stressful, especially when you are traveling as a family. Young children need to be entertained with toys, books, and games. Otherwise, they can get fussy, and then everyone in the car will become frustrated, as well. When driving with another passenger, you might want to switch drivers periodically and make frequent stops just to stretch your legs. It will make the trip much more bearable.
Time
Traveling by car is not known for being the fastest method. As we have already mentioned, a cross-country road trip can take a week or more to complete. This depends on how many stops you make along the way. It is important to take into consideration how much time you will need to take off work. Will this trip eat away at your vacation days? Is it worth it?
It is also important to note how much planning it will take to map out a cross-country road trip. You must plan out the path you will take and set a budget.
Unexpected Problems
It is fair to say that life does not always go as planned. This means that road trips may not go as expected. The weather might not be as sunny as you would like it to be. This can make driving difficult or even impossible, if there were extreme weather conditions. What happens if your car gets a flat or needs some other repair? You will need to leave some wiggle room in your budget in case you need to stay a few extra days in a location or take your car to a local auto mechanic.
To Fly: The Air
While road travel does offer a beautiful view, sometimes you might be staring out at nothing but trees for miles and miles. There is nothing quite like the view from 35,000 feet in the air. However, the long lines and early arrival time can be quite the headache for some.
Price
Like driving, calculating the cost of flying by plane involves several components, which are greatly influenced by how many people are traveling along. Not only must you purchase a ticket, you must consider what happens if the flight is delayed. Also, you must think about your transportation options.
Airplane Ticket
More travelers means more money, because you will need to buy an extra ticket. Unfortunately, if you bought a ticket on Monday, you might look and see that it is not the same price on Friday. This is due to fluctuation. Ticket prices vary depending on the ordering time, popularity of the destination, and how close the plane is to full capacity.
You can expect to pay around $300 or more for a cross-country ticket. To get a cheaper airline ticket, there are several tips you can try.
Book in advance.
Search for deals.
Find the cheapest day to fly (said to be Wednesday).
Fly out early.
Get alerts when prices drop.
Delay Costs
As we all know, traveling can be stressful even when everything goes as planned. What if your flight gets delayed or cancelled? When your flight is cancelled, the airline will usually rebook you on the next available flight. What if this flight isn't until the next day? If the cancellation is due to severe weather, you will have to find lodging and pay for it on your own dime. However, most airlines are more than happy to help you find a nearby hotel.
Rental Car
No matter where you go, you will likely need a way to get around. Rental cars are available, but they can come at a steep price. Additional fees may apply when there is an extra driver, when you are renting from the airport, when there is a different return location, or if you are a young driver (under 25).
Comfort
Comfort and convenience go hand and hand. Instead of you having to load your luggage, the airline takes over the responsibility. This allows you to sit back and relax. Also, you do not have to worry about traffic, which is a big positive.
Most of the time, the seating on airplanes is not the most comfortable. You do not want the broken seat or the seat near the bathroom. You want a seat that offers an adequate amount of leg room, but airplanes can fall short on meeting our expectations.
Where air travel reigns over road travel is in its freedom to move about. You can stretch your legs or go to the bathroom without slowing down your entire trip.
Time
Flying greatly decreases your travel time, allowing you to get to your destination much faster than by car. The farther you have to travel, the more time you will save. Instead of traveling for 7 days by car, you could be at your destination in 6 hours by plane. This is of great importance if you are taking days off work to travel or if you are moving to a new city for a new position. You might want to get back to work right away. Consider how much your time is worth.
Unexpected Problems
We have already touched on one major problem with airlines. That is delays. As with traveling by car, the weather can impact a trip and cause delays. Another issue is with lost luggage. This can turn your happy vacation into a nightmare. Make sure you fill out a written claim and receive a reference number before leaving the airport.

To Drive And Fly: Car Shipping
Do you want the best of both worlds? Do you want to be able to drive your own car while on vacation, but avoid the hassle of long road trips or rental car fees? By using a car shipping company, you can fly to your destination and have your car transported anywhere in the country.
Car shipping is a safe, fast, and easy solution for those seeking convenience and peace of mind. A reputable car shipping company comes in handy for more than just vacations and residential moves. These services are also useful for corporate relocations, out-of-state purchases, auto shows, and more.
Price
Pricing varies depending on the particular services that you need and how far the driver must travel. There are important factors to take into consideration. Are you shipping via an enclosed carrier or open carrier? Does the car run? Is the destination located across the country? The best way to determine the cost of a car transport rate is to use an online quote calculator. National Dispatch offers a free, instant, and easy-to-use quote form that requires no personal information.
Comfort
You can request these services from the comfort of your own couch with a quick call or click of a button. With door-to-door auto transport services, the driver will come directly to your home or as close as possible for pickup. Then, hop on a plane, and your car will be delivered, safely and quickly. It is that easy.
Time
How long does it take to ship a car? Auto transporters are governed by regulations. Therefore, they are only permitted to travel a certain distance per day. This is to ensure a safe delivery. The delivery time also depends on which shipping method you choose. You can expect your car to arrive in a timely manner, but it is important to order in advance.
Unexpected Problems
Auto transport can have many of the same unexpected problems as with other transportation options, such as weather delays. However, a professional company does everything possible to ensure that your vehicle arrives on time, while keeping safety a top priority.
Making A Decision
At the end of the day, the decision is yours. Each person has unique needs and a different situation. Maybe, you are retiree moving to Florida or a recent graduate moving to a large city for greater job prospects. Whatever the case, consider how you are going to get there. How will your car get there?
If you are in need of car transport services, contact National Dispatch. We are a leading provider of nationwide car shipping services. Request a free quote in seconds or call us at 800-321-2051.