Should You Drive Or Hire An Auto Transport Company?
There are multiple reasons why you may need to transport a car. You may be relocating because of a job, moving to a new city, or buying a vehicle online. It may seem like a good idea to drive the car yourself. However, if you have never made such a long journey before, it is not recommended. This is especially true if you are intending on driving alone.
Before considering doing it yourself, you should weigh the advantages and disadvantages of driving versus hiring an auto transport company. Some things are better left to the professionals, who travel across the country on a frequent basis. Check out the reasons to hire an auto transport company, such as National Dispatch:
Trained Professionals
An auto transport company has a team of highly skilled and qualified drivers, prepared to handle any number of challenges. When you have a leak under your sink in need of repair, you call a plumber, who specializes in that line of work. Why would it not work the same way in the auto transport industry? Auto transport professionals are trained to load the vehicle on to the carrier and get the car to its destination safely. Furthermore, hiring a car shipping company is a safer alternative than driving the car yourself.
Auto transport companies have policies set in place, limiting the number of miles the driver can travel each day. On average, a driver can travel around 500 miles per day. In addition, truck drivers have hours-of-service rules limiting drive time and governing breaks. This means that after a certain number of hours, the driver is required to take a break. This policy is set forth by the Federal Motor Carrier Safety Administration (FMSCA), which is a part of the Department of Transportation (DOT). It is to help improve road safety by reducing the chance of driver fatigue.
Peace Of Mind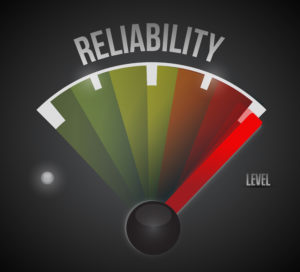 It is important to find a company that you can trust with your car. You want a company that can guarantee the safe transport of one of your most prized possessions. A reliable car shipping company will be licensed, bonded, and insured. At National Dispatch, we care for your car as if it were our own vehicle. We offer an insured, trackable, and licensed service. Therefore, you will have peace of mind knowing that your vehicle is in the best hands. In addition, you do not have to worry about where your car is at in route or when it will arrive.
If your car needs a little extra protection, we offer an enclosed auto shipping option via an enclosed car carrier. This means that the vehicle will be shielded from the weather and external elements, such as rain, ice, snow, dirt, dust, and other debris. It is more expensive in comparison to the standard shipping option of open auto transport. However, it is well worth the price to be completely worry-free. Open auto transport is a safe, economical shipping option via an open-air carrier. One down-side is the vehicle is not protected from the weather or elements of the road.
Value Over Price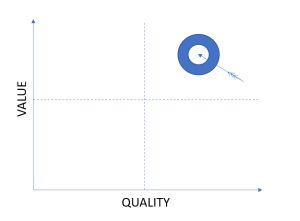 In your search for a company to ship your car, price is a big factor. However, you want to put value and service over price. Do not go for the company that offers the cheapest car carrier rate out there. Beware of red flags. If a price looks too good to be true, then it probably is. Oftentimes, you get what you pay for. You will be saving a few bucks but sacrificing exceptional service. Instead, find a company that can offer you auto transport at an affordable rate, while not compromising the level of service you will receive.
National Dispatch is not the cheapest auto shipping option available. However, we can guarantee you that you will receive the best customer service out there. We cater our services to meet your specific needs. We make it our top priority to ship your car in a safe and timely manner. You can receive a free, instant car moving quote on our website. No email or phone number is required. It is completely hassle-free. Our quote calculator requires four simple fields of information: vehicle make, vehicle model, pick-up location, and delivery location. If you prefer to speak with an auto transport specialist, please call us at 800-321-2051.
Saves Time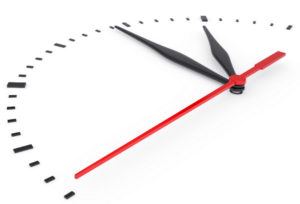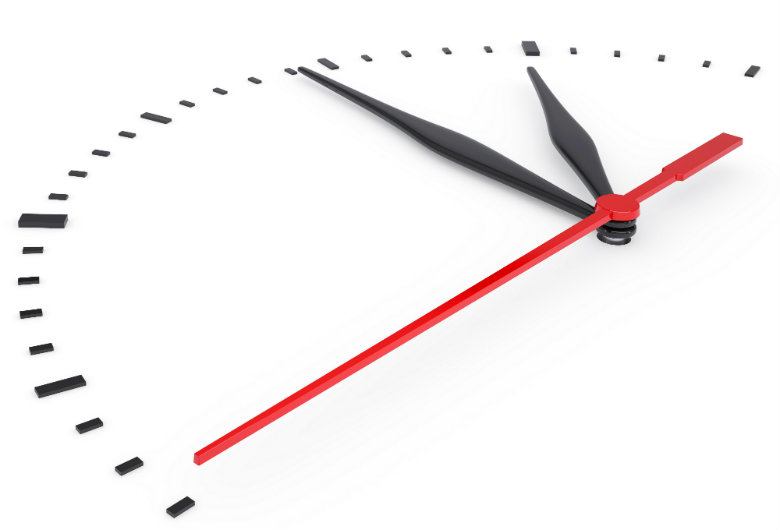 Most auto transport companies offer a door-to-door service, in which the driver will come directly to your home to pick up the vehicle. Then, the driver will do the same to drop the car off at its destination. This service cuts out the use of terminals, making it more convenient for you. If this option is not available, the driver can meet you at a predetermined location. This is usually a large parking lot, where the driver can maneuver the transport truck. In either case, it sure beats the alternative of driving the car yourself.
Driving a car across the country will consume a lot of your time. It can take several days to weeks to travel from East Coast to West Coast, or vice versa. Traveling from Florida to California is a forty-hour trip. Why make that journey if you do not have to? Hiring a professional car shipping company is well worth the price. For further convenience, car shipping companies offer expedited shipping options. Therefore, if you need your vehicle delivered by a specific date, you can pay a little more for this service. It is best to book early, though. Depending on the time of year, auto transport companies can book up.
Less Wear And Tear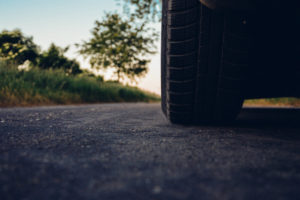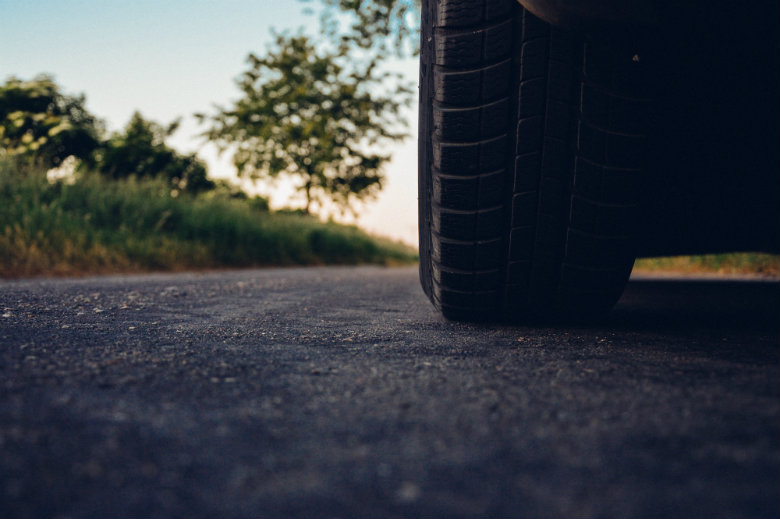 If you decide to drive your car, you must take into consideration the number of miles the vehicle will accumulate. More mileage means more wear and tear. This could mean a premature trip to the mechanic. In addition, you must consider the type of automobile model you own and its intended use. If you are the owner of a classic vehicle that does not get driven very often, you may have concerns with depreciation. For this reason and many others, classic car collectors choose to hire an auto transport company to ship their automobile.
By shipping your car with National Dispatch, the vehicle will be loaded onto either an open or enclosed transport truck. Therefore, you do not have to worry about the car accumulating thousands of miles. The car's value will be protected, and it will arrive in pristine condition. To ensure a smooth transport, there are some things that you can take care of before the driver arrives. This would include performing any necessary car maintenance, removing personal items, and emptying the gas tank to ¼ full. Learn more about preparing your car for shipping.
Multi-Vehicle Carrying Capability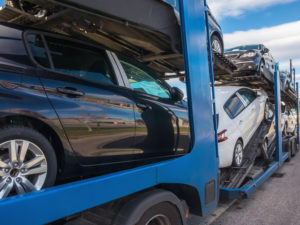 Most families own more than one vehicle. When it comes time to move, you must consider how you will get all the cars to your new home. Will you do it yourself or hire an auto transport company? If you do it yourself, it may involve renting or purchasing a trailer to haul the extra car. Think about the amount of work it would require. You would have to load the vehicle onto the trailer and secure it down, yourself. It is easier and safer to hire a professional car shipping company to do the work for you.
Hiring National Dispatch means that you can ship more than one vehicle at one time. Car carriers can hold between six and nine vehicles. This is beneficial for more than just those going through a residential move. It is advantageous for people selling or buying multiple cars at one time, such as through an auction, for a dealership, or to collect. Having a company do it for you saves you time and energy. No second trip is required. In addition, many car shipping companies offer discounts if you ship more than one vehicle at one time.
Saves Money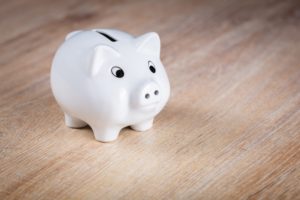 When comparing auto transport to driving, it is more cost-effective in most cases. You do not have to take off work to spend days driving across the country. More time out of your workday means less money in your pocket. By using auto transport services, you can simply catch a quick flight, while your car is being transported to its location. On the contrary, driving involves many expenses. You will need to spend money on food, lodging, and gas. There is also the risk of unexpected expenses. You never know when a breakdown or flat tire might occur. Preventative routine maintenance reduces the chances of a roadside emergency.
Shipping a car with a professional auto transport company is not as expensive as you may think. It varies from a few hundred dollars to a thousand dollars or more. It depends on the location, type of vehicle, time of year, shipping method, condition of the vehicle, etc. After you add up the expenses and headache involved in driving a car yourself, it is well-worth the investment. Do not take the risks associated with transporting a car yourself. Choose to go with a professional auto transport company, such as National Dispatch.
Less Stressful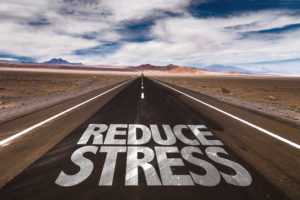 By shipping your car with an auto transport company, you do not have to worry about how you will be getting the vehicle to its destination. In addition, you do not have to stress over the safety of the car. Driving across the United States comes with its fair share of aggravations. This mainly results from events out of your control, such as weather, accidents, or traffic. Any of which can make a road trip go from good to bad, quickly. Choosing to ship with a reliable car shipping company allows you to relax.
There is no need to stress over the shipment of your vehicle. You can rest easy knowing that your car will be delivered safely to its destination. Your vehicle is insured against damages that occur during the transportation process. Although damages are unlikely, it should provide peace of mind to know that your car's safety is a top priority. This is why a vehicle condition report is completed prior to transport, as well as after transport. At National Dispatch, we want you to have the best experience, possible. Therefore, we offer a trackable service, so you never have to worry where your car is or when it will arrive.
Call National Dispatch Today
National Dispatch is a nationwide car shipping company with a company-owned fleet. Our customers include individuals relocating anywhere in the United States, corporations, vacationers, car collectors, auto dealerships, construction teams, and more. We also seek to provide services for those needing auto transport after purchasing a vehicle online or at auction.
National Dispatch specializes in the shipment of a variety of vehicles, including cars, trucks, vans, SUVs, and motorcycles. We transport a wide range of makes and models, not limited to luxury, classic, exotic, and sports models. In addition, we have open and enclosed auto transport carriers. We also are capable of transporting both inoperable and operable vehicles. Therefore, you are sure to find the services you need with National Dispatch.
We offer an insured, licensed, and expedited service to ensure your vehicle gets where it needs to go, safely. Customer satisfaction is of the utmost importance to us. You deserve nothing but the best in auto transport, and we want you to have the best experience. We often receive business from repeat customers, which speaks to our level of service.
At National Dispatch, we offer a free, instant car shipping quote. Call us today at 800-321-2051 or go online to https://www.nationaldispatch.com/. Requesting a quote with our online quote calculator is simple. No personal information is required. It is 100% hassle-free, and you will receive a quote within seconds. You will be asked for your vehicle make, vehicle model, pick-up location, and delivery location. If you are ready to book auto transport services, please contact us via phone to speak with one of our representatives. We would be more than happy to assist you. We look forward to hearing from you!