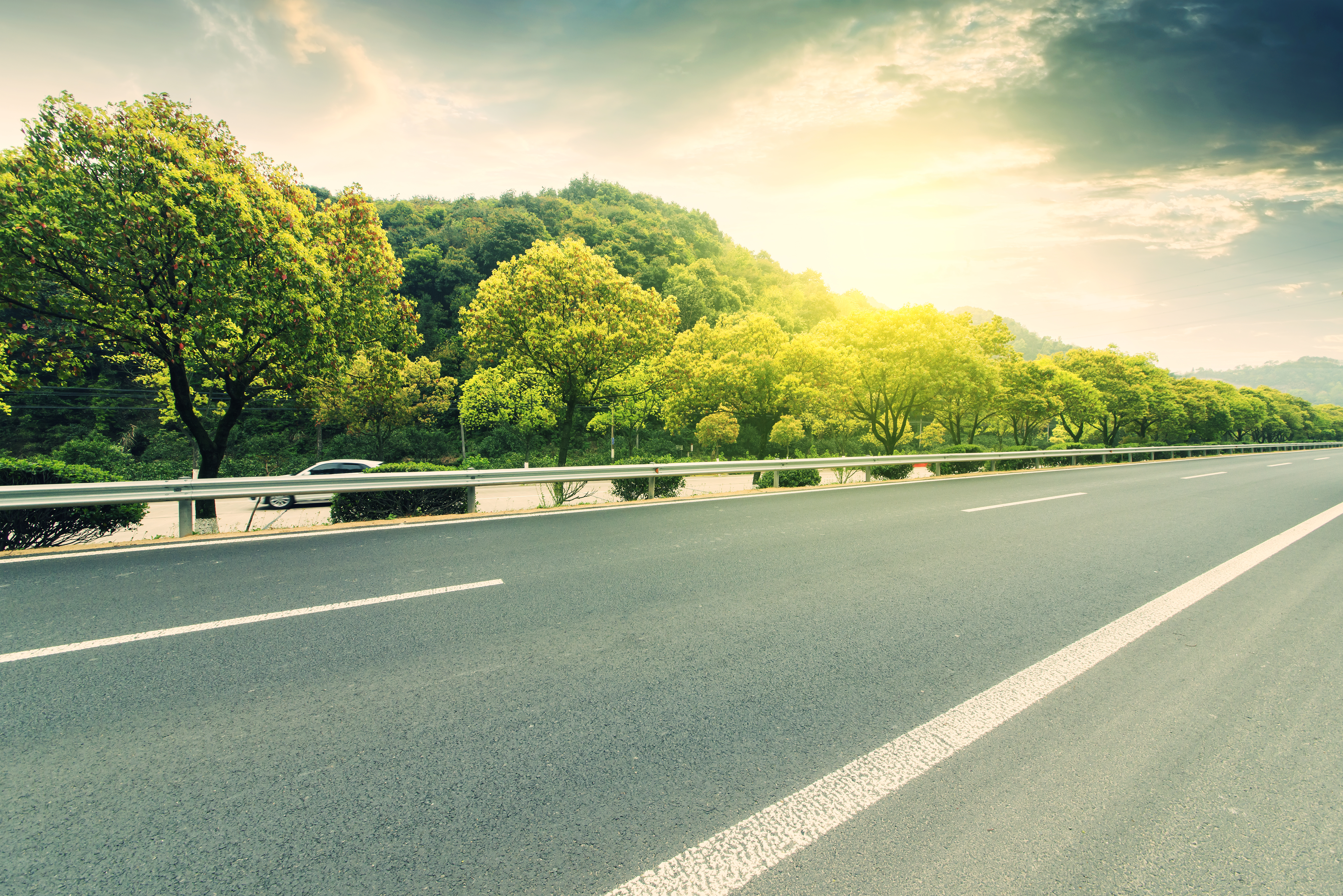 Car Moving Guide | Instant Car Moving Quotes
Moving a car to a new home can be complicated. This is especially true if you are moving across the country. If you need to move more than one vehicle, this can make the process even more stressful. Hiring a professional car moving company can help alleviate the stress.
Individuals use auto transport services for a variety of reasons, not just for residential moves. People may require these services for military moves, online car purchases, vacations, corporate relocations, and much more.
When you know a move is in your future, you have two main options for transporting your vehicle: to drive or not to drive. Let's take a closer look at each option to see why someone might decide to use a car moving company rather than drive.
Option 1: Driving
You decide that you are going to make the drive to your new home. This means that you must either load up your vehicle with your belongings or hire a professional home mover. Driving across the country means the opportunity to sight-see, but this type of trip is not for everyone. You should consider the costs, time, and energy that a move requires of you. Traveling hundreds or even thousands of miles across the country means stopping for gas, food, and maybe a place to rest at night. A cross-country road trip can take several days to a week to complete. It can also be mentally and physically draining.
Option 2: Car Moving Company
An alternative to driving your vehicle is to seek the help of a reliable car moving company. Shipping your vehicle can save you time, energy, and mileage. It saves you time, because you can fly to your destination rather than drive. It saves you energy, because you do not have to worry about sitting behind the wheel for hours upon hours. Furthermore, it saves your car from adding up unnecessary miles. More miles mean more trips to the mechanic. This is very beneficial to owners of classic automobiles, who want to reduce the chances of depreciation.
Choosing A Car Moving Company
It can be difficult to find a company to trust with your car. There are many car moving companies to choose from. How do you know which company is going to live up to their promise? Here are several tips to finding a superior auto transport provider:
Do your research. Find out everything there is to know about the car mover, including the services they offer, type of vehicles they ship, and years of experience in the industry.
Check into the company's credentials. Ensure that the company is licensed, insured, and bonded. Before transporting your vehicle with a company, you want to make sure that they are reputable.
Contact a representative. This presents the perfect opportunity to ask any questions you may have. Ask questions regarding payment, deposits, and the overall process.
Make an educated decision. Cost is a major deciding factor. However, you should remember that value is more important. Oftentimes, when you go for the cheapest option, you get what you pay for.
Learn more about How To Choose an Auto Transport Company.
Getting A Car Moving Quote
There are two primary ways in which you can request a quote from a car moving company. You can either call the company or use an online quote calculator system. Whichever you choose, your car moving quote will be dependent on your situation. Here are the factors that affect the cost of a quote:
Distance/Location: How far away is one location from another? How close is it to the main highways?
Vehicle Make/Model: Do you own a car, truck, van, SUV, or motorcycle?
Vehicle Condition: Is the car operable or inoperable?
Services: Do you want to haul via an open or enclosed carrier?
Shipping Schedule: Are you in need of guaranteed shipping?
Learn more about Car Transport Rates.
In many cases, you can receive a car moving quote on a company's website, but not all car shipping calculators are the same. National Dispatch's quote calculator is different. Here is how we stand out from the competition:
Free and Instant. Many auto moving companies offer a free car moving calculator, but not all of these calculators are instant. When you use National Dispatch's quote calculator, you will get a quote within seconds.
Absolutely No Personal Information. National Dispatch is one of the few companies that offers a quote with no personal information. Therefore, it is a completely hassle-free. You will not be bothered with phone calls or emails.
Requesting A Quote From National Dispatch
Let's go through how to request a quote from National Dispatch.
1- Go to our website.
2- Locate the Instant Quote Form.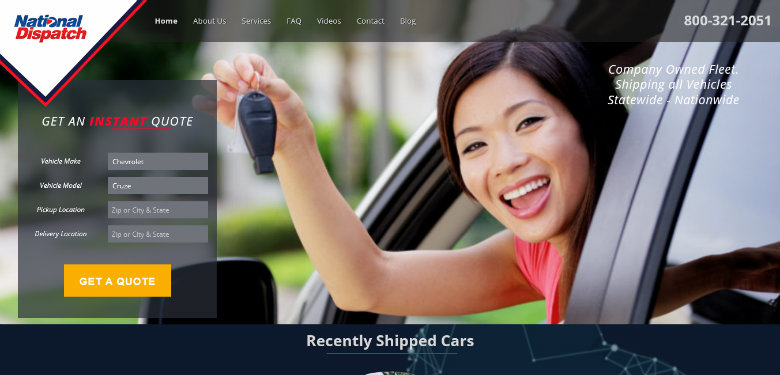 3- Insert 4 simple fields of information: Vehicle Make, Vehicle Model, Pickup Location, and Delivery Location
4- Get a Quote.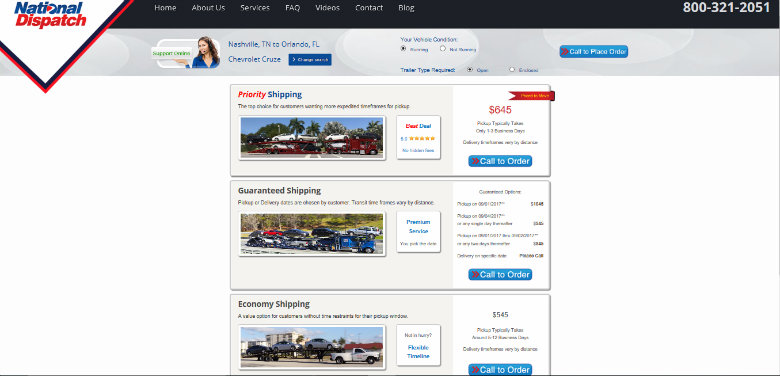 In the scenario, above, a standard four-door sedan was being transported from Nashville, TN to Orlando, FL, an approximate journey of 680+ miles. The vehicle was in operable condition, and it was shipped via an open carrier.
The prices are subject to change. Therefore, we encourage you to use our free, no personal information car shipping quote calculator to find out the cost to ship your car under your specific circumstances.
Car Moving Services
When shipping your car, you must decide on the type of services you desire. National Dispatch knows each customer is different. Therefore, we offer a range of services to meet your unique needs. Here is what we offer:
Open Auto Transport: The car will be shipped on an open carrier with multiple other vehicles. Learn more about open auto shipping.
Enclosed Auto Transport: For more protection, ship via an enclosed carrier. The car will protected from the weather and other external elements. Learn more about enclosed auto shipping.
Door-to-Door Auto Shipping: This shipping option provides convenience by having the driver meet you at your home or place of business.
Inoperable Vehicle Transport: If your car does not run, it can make transport difficult. There is no need to worry. We have the necessary equipment to get your car loaded and to its destination.
Expedited Shipping: Do you need your car quickly? Are you shipping your car on short notice? If the answer is yes, then you have come to the right place. We offer a shipping option to meet your needs.
National Dispatch is a coast-to-coast car moving company with years of experience in the industry. We top priorities are customer satisfaction and the safety of the vehicles we transport. We believe our customers deserve the best, and that is just what you will get. Request a free, instant car moving quote, today. No personal information is required. If you prefer to speak with a representative, call us at 800-321-2051.