Ohio Auto Transport Services
Ohio is a great state for anybody to live in. If you are single, married, young, or old, Ohio is for you. The K-12 school system is great and so is the University system. Ohio is for lovers of Rock and Roll, sports, and good food. In addition, there is always a thrill within a few hours away. Not to mention, Ohio experiences all seasons creating an ever changing landscape. Visit Ohio.
If these few reasons have convinced you to move to The Buckeye State, then consider using National Dispatch to aid in your relocation process. At National Dispatch, we specialize in auto transport services. Below, you will find two of our most popular auto transport services.
Open Auto Transport
With Open Auto Transport, your vehicle will be loaded up onto a car carrier, capable of hauling up to nine vehicles at one time. The carrier is open-air, so your vehicle will still be exposed to the elements. However, this is the most popular option that our clients use, thus making it the most readily available and quickest option.
Enclosed Auto Transport
If you want added peace of mind and more protection for your car, consider using Enclosed Auto Transport. With this mode of auto transport, your vehicle will be loaded onto a car carrier that is enclosed. This protects it from all elements of the road and any weather conditions that may occur. We highly recommend this option for people shipping high-value vehicles such as classic cars or exotic vehicles.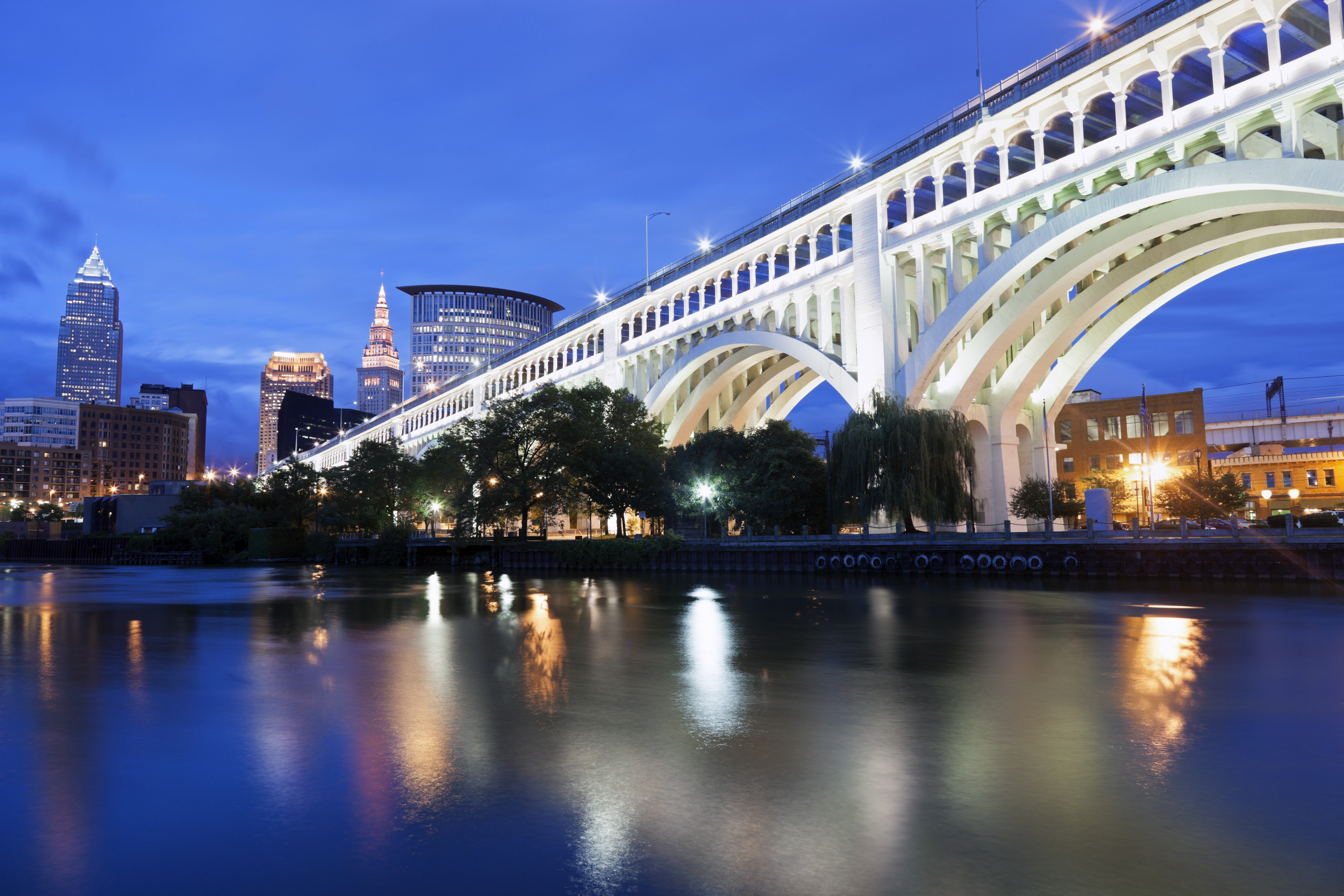 Exploring Ohio
Once you have reached your destination, it is time to hop in your vehicle and explore your new surroundings. We have put together a list of five great places to get you started on your adventures.
American Sign Museum
Have you ever wondered where those big beautiful signs, from stores and such, go after they are no longer needed? Well, wonder no longer. In Cincinnati, there is a 20,000 square foot museum with a bunch of these signs on display. The museum is home to signs of all kinds, including the bright neon signs, hand painted signs, and more. There are hundreds, if not thousands, of signs on display dating back to the 1800s. Not only can you see the signs, but if you listen carefully you can hear the humming that the electrical signs produce when lit up. One of the most notable signs is an old single arch McDonald's sign with the character that came before Ronald McDonald. The museum hopes to continue to celebrate the sign industry and the contributions that it has made to society. Not only can you visit the museum for a small fee, but the museum can host your next corporate event or wedding and leave a lasting impression on your guests!
Learn more about Cincinnati.
Ash Cave
In Logan, there sits a massive cave spanning 700 feet from end to end. It is a part of the Hocking Hills State Park and is the most impressive cave in the entire state of Ohio. To get to the cave, you need to walk about a quarter of a mile through a narrow path. The end of the path gives way into a large opening leading into the cave. The cave got the name "Ash Cave" due to the tremendous amount of ash that was found under the shelter by the early settlers. It is not entirely known where these ashes come from, but some of the theories include that the Indians were smelting silver or lead from rocks, making saltpeter, or having campfires. Whatever the reason for the ashes, what is truly known is that the cave was used for shelter by early inhabitants. It is also believed that Native Americans used the cave as a workshop and church.
Learn more about Logan.
A Christmas Story House and Museum
In Cleveland, there is a movie masterpiece. It is the exact house used to film the Christmas classic, A Christmas Story. Even though the home was chosen for its mundane nature, it has now become one of the most iconic buildings in all of history. The home's new owner saved up to purchase the home and spent time and money renovating it to look identical to the home in the movie. No detail was spared, including the soap that Ralphie had to wash his mouth with. Guests to the home can wash their mouth out and fire a BB gun, just like Ralphie. They can also walk across the street to continue the movie love affair with a small museum dedicated to the movie. At the museum, guests can look at several props from the original movie and replicas of many other props.
Learn more about Cleveland.
National Museum of the U.S. Air Force
Located on the Wright-Patterson Air Force Base, near Dayton, is the world's largest and oldest military aviation museum in the entire world. The mission of the museum is to collect, research, conserve, interpret, and present the Air Force's rich history, heritage, and traditions through the use of exhibits, outreach, programs, and stewardship, as well as enforce the current mission of the Air Force. Some of the exhibits include the Air Park, Missile Gallery, Space Gallery and several war galleries. This is a free museum and a great outing for families who cannot afford to spend a significant amount of money on an outing.
Learn more about Dayton.
Crystal Cave
Located in Put-In-Bay, is the world's largest known geode. While this may look like an ordinary cave at first, it is far from it. Instead of walking into a rock structure, Crystal Cave is just a single rock covered in crystals, hence the name. The crystals in this geode are up to three feet in length. The geode was found in 1887 by workers digging a well for a winery. While a significant amount of crystals remain, the cave is not nearly as beautiful as it was when it was first found because miners took many of the crystals to make a profit during the prohibition. However, it is still magnificent and is open to the public.
Learn more about Put-In-Bay.
Are you in need of auto transport services to or from Ohio? Get a free, instant car shipping quote. No personal information is needed. You can also call us at 800-321-2051.