Auto Transport Companies: Spotting The Differences
It may appear from the looks of it that every auto transport company is the same. However, companies in the auto transport industry differ in their policies, operations, and services. As you research potential companies to hire, you will begin to notice the differences.
If this is your first time shipping a vehicle, it can be a bit overwhelming. We hope that we can guide you in the process to finding a company that fits your needs. Our goal is that you will choose to ship your car with National Dispatch, a leading provider in the auto transport industry.
Let's take a closer look at how a company can differ in the following areas:
Policies. Before hiring someone to ship your car, you should ask them about their policies concerning insurance, finances (deposits, payment, etc.), and the delivery process. By talking to a representative, you will gain knowledge about how they operate. Plus, your questions will be answered before you book. Concerning insurance, it is important to know if special insurance is required during transit. Find out what is and is not covered during the transport process. You should ask if a deposit is required. If so, how much should be paid before the car is picked up? Lastly, it is good to know if they have any specific policies involving pickup and delivery of the vehicle.
Operations. Some auto transport companies operate as brokers. While, others are carriers who own their own trucks. A broker must contract with a carrier to ship the car. Whether the company is a broker or a carrier, they both get their customers' vehicles from location to location. There are just differences in operation and contract.
Services. A deciding factor when looking at numerous businesses is the services they offer. If your car does not run and you are in need of non-running vehicle transport, then you must find a company that has the equipment and manpower to do that. Some companies choose to be experts in one field of service, while others cover a wide range of areas. At the end of the day, you must find a company that can meet your unique transport needs.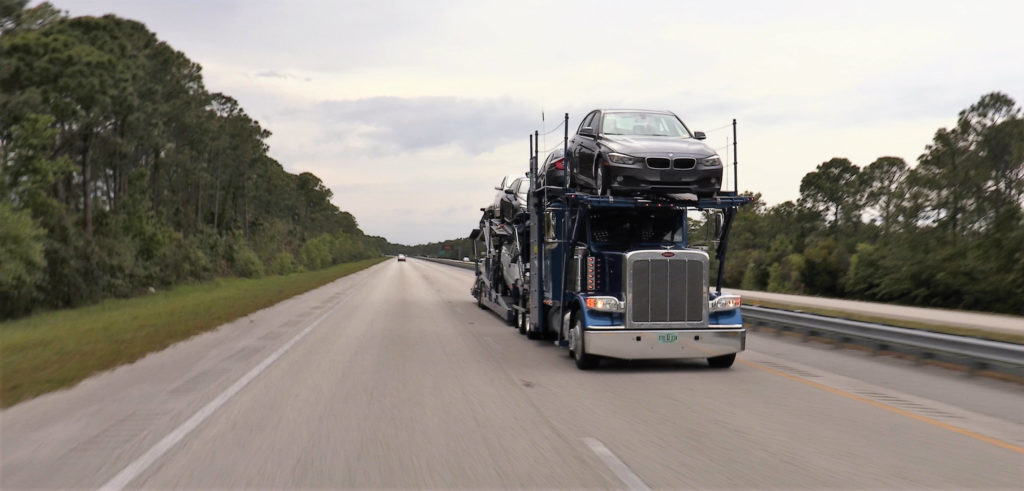 Why National Dispatch?
Now, you may be wondering how National Dispatch compares to other competitors. National Dispatch is an experienced provider of insured, licensed, and expedited auto transport services. We ship cars statewide and nationwide to a wide range of customers, including vacationers, car dealerships, corporations, military personnel, and more.
Here is more detail about National Dispatch:
What are our policies?
Deposit: We must obtain some funds or form of payment when transport is scheduled.
Insurance: You do not need to purchase any special insurance to protect your vehicle while in transit.
Upon Pickup/Delivery: Someone must be at the pickup and delivery locations to sign for the vehicle and perform an inspection with the driver. It does not have to be the owner of the vehicle. It can be a third-party individual over the age of eighteen.
How do we operate?
Company-owned fleet: We own our own trucks. Not all companies in the industry can say that.
What services do we provide?
Door-to-Door: We provide door-to-door service, which means that the driver will do his best to arrive at your door for pickup and delivery. Our customers enjoy this because of the added convenience.

Enclosed Auto Transport: This comes at an additional cost. However, many owners of high-priced vehicles take advantage of this service to spare their vehicles from weather and road elements.
Guaranteed Shipping: If you are booking last minute, no need to worry. We can ship on a tight time schedule with guaranteed shipping.
Non-running Vehicle Shipping: Not only do we ship cars, trucks, vans, SUVs, and motorcycles, but we also transport inoperable vehicles.
Requesting a quote is simple. Use our online quote calculator to receive a free quote instantly. Unlike other websites, no personal information is required. Therefore, you do not have to worry about getting endless phone calls or emails. It is completely hassle-free. You can also call us at 800-321-2051 to speak with one of our representatives.